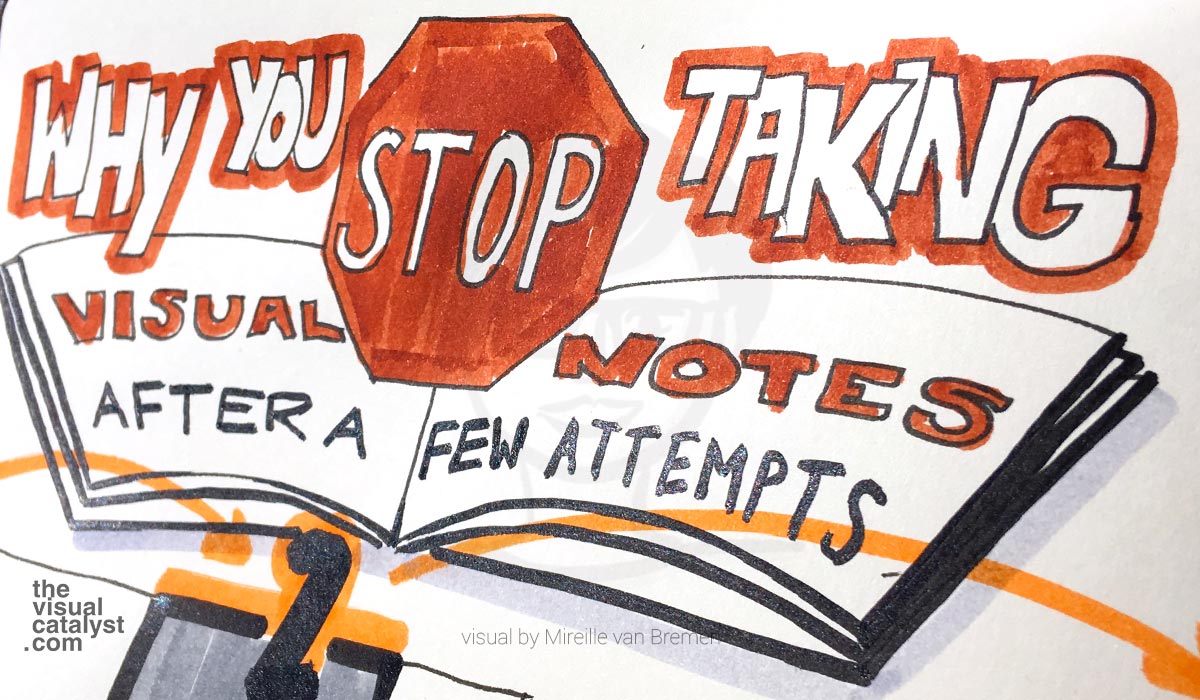 'It's so hard to capture the whole conversation in my visual notes.'

'It is. So why do you try to capture everything then?' I ask in return.
'Because I don't want to miss anything important.'
Wanting to capture the capture the whole conversation and not making choices about what to capture and what not, is one of the pitfalls you might fall into when you start making visual note taking a practice during coaching sessions or actually any conversation.
Did you give taking visual notes a try?
Have you noticed how your brain is talking quite loud to you while you made your first attempts? It's quite likely you have fallen in one or more of the pitfalls that appear when you want to make visual note-taking a practice.
Perhaps you even already stopped taking visual notes because of it. Let's turn the page and start a new. Knowing which pitfalls will come on your way, you can now make progress, because you know when to pass.
Know the pitfalls before you fall into them so you  succeed in making visual note-taking a practice.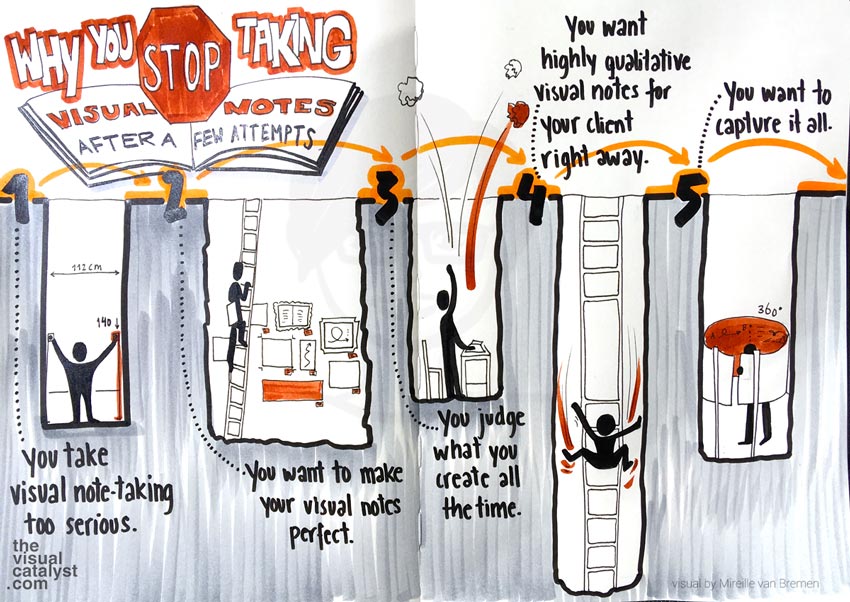 The 5 pitfalls that stop you from taking visual notes after a few attempts



PITFALL 1 –

YOU TAKE VISUAL NOTE-TAKING TOO SERIOUS
When you get tensed, the main result is that you will not enjoy what you do and that's a major reason to stop. Allow yourself to have fun. Try things out, play with your markers, make use of unexpected scribbles on the paper and laugh over something you see hidden in your drawings.
PITFALL 2 –

YOU WANT TO MAKE YOUR VISUAL NOTES PERFECT



Remember, it's not art. It's not about the final product. It's about putting on to paper what you see in your head. It's about graphically representing the process you follow in your head or the understanding of it as your client sees it. In any case, it is work in progress, just like a conversation evolves gradually, do appear your notes on paper.
PITFALL 3 –

YOU JUDGE WHAT YOU CREATE ALL THE TIME
Your judgement leads to resentment. And your resentment isn't only an equivalent for a lack of joy, it also decreases your confidence and capacity to grow. Focused on what you do wrong, won't help you see what works and thus you can't acknowledge the progress you already made. Quick remedy: only point out what works well. A little more challenging: add only one piece of feedback for improvement.
PITFALL 4 –

YOU WANT HIGHLY QUALITATIVE VISUAL NOTES FOR YOUR CLIENT RIGHT AWAY
That your coachee or client has benefit from you expressing yourself visually on paper and capturing pieces of the conversation, is a major reason for you to take notes. But let's stay real about the learning process. Also a cook first needs to learn how to cook before ever serving a dish to a guest in the restaurant. Read my earlier post on

'How to constructively develop your visual note-taking skills'

to learn about the right order of this process.
PITFALL 5 –

YOU WANT TO CAPTURE IT ALL
Well that's a huge pitfall you want to don't want to fall into. It's not only overkill to your joy and confidence, it also doesn't make your notes effective. Get clear on the objective of your note taking, so you take notes on what is beneficial and essential to the purpose you are taking your notes for.
MAIN INSIGHTS
1 >

You take visual note-taking too serious

 

2 >

You want to make your visual notes perfect

 

3 >

You constantly judge what you create 

 4 >

You immediately want highly qualitative visual notes for your client

 5 > 

You want to capture it all 
Do you learn because you share knowledge with others and (want to) use digital presentations?
After this free program, the response of your audience on your webinar, meeting, workshop, lecture, training (video's), won't be the same!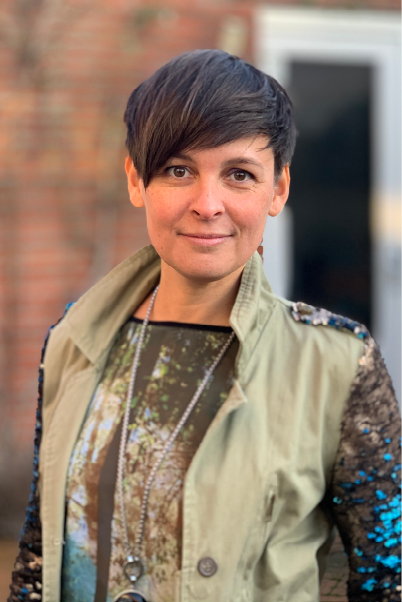 My name is MIREILLE VAN BREMEN

I believe that with empathy, clarity and transparency in our communication, we experience and reach more understanding, connection, inclusion, participation, leadership, creativity and trust in our relationships, communities and society.

My clients hire me to design infographics & visual summaries, illustrations and visual tools.
My participants join the online and live communication programs in my Online Training Platform
My programs help to increase impact by communicating both empathically and visually.