Choose your self-paced online program

Get up to 73% discount

when signing up before January 31st, 2021.
Reduce complexity.
Increase impact.
Empathic visual communication increases understanding, helps regulate emotions, navigate complex processes & oversee large amounts of information and
empowers (social) movements.
Do you catalyse
JUSTICE & RECONCILIATION?

Do you catalyse
SOCIAL INCLUSION?

Do you catalyse
LEADERSHIP & PARTICIPATION?

I am highly motivated to co-create a world in which
leaders have awareness for systemic power
& (in)justice.
That's why I prioritize clients who impact these fields.
For which
TOPIC do you raise awareness?
Human rights & peace work

Social & Restorative Justice

Conflict resolution & Mediation

Healing & Reconciliation practices

Climate Change
Human rights & peace work

LGBTQ+

Racism

Diversity

Learning dis/abilities
LEADERSHIP & PARTICIPATION



Emotional Intelligence

Leadership development

Self-development

Communication

Youth leadership / work
Do you get across WHAT MATTERS?
Empathic and visual communication & facilitation helps everyone involved see and understand the MEANING, IMPACT AND POSSIBILITIES

Once people feel heard, seen, included and connected
, unexpected pathways open to move forward together and catalyse and navigate change.
How can you increase your IMPACT?
34 free visuals
for your online presentation slides
34 ready to use *.png files with transparent background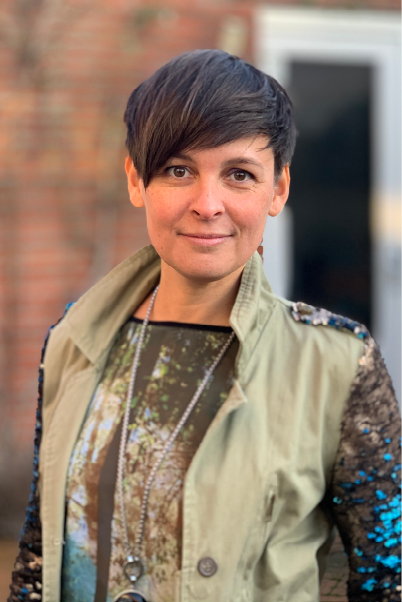 My name is MIREILLE VAN BREMEN

I believe that with empathy, clarity and transparency, we experience more understanding, connection, inclusion, participation, leadership, creativity and trust in our relationships, communities and society.

Read more about my skills, expertise and experience …
My clients hire me to design infographics & visual summaries, and visual tools for training or workshop purposes.
My participants join the online and live visual communication programs in my Online Training Platform.
My programs enable people to express themselves visually and increase the impact of their communication
.
Showcase RESEARCH SUMMARY

Council of Europe Youth Partnership
www.pjp-eu.coe.int/en/web/youth-partnership

Youth policy evaluation – introduced to understand the impact, quality and management of youth policies.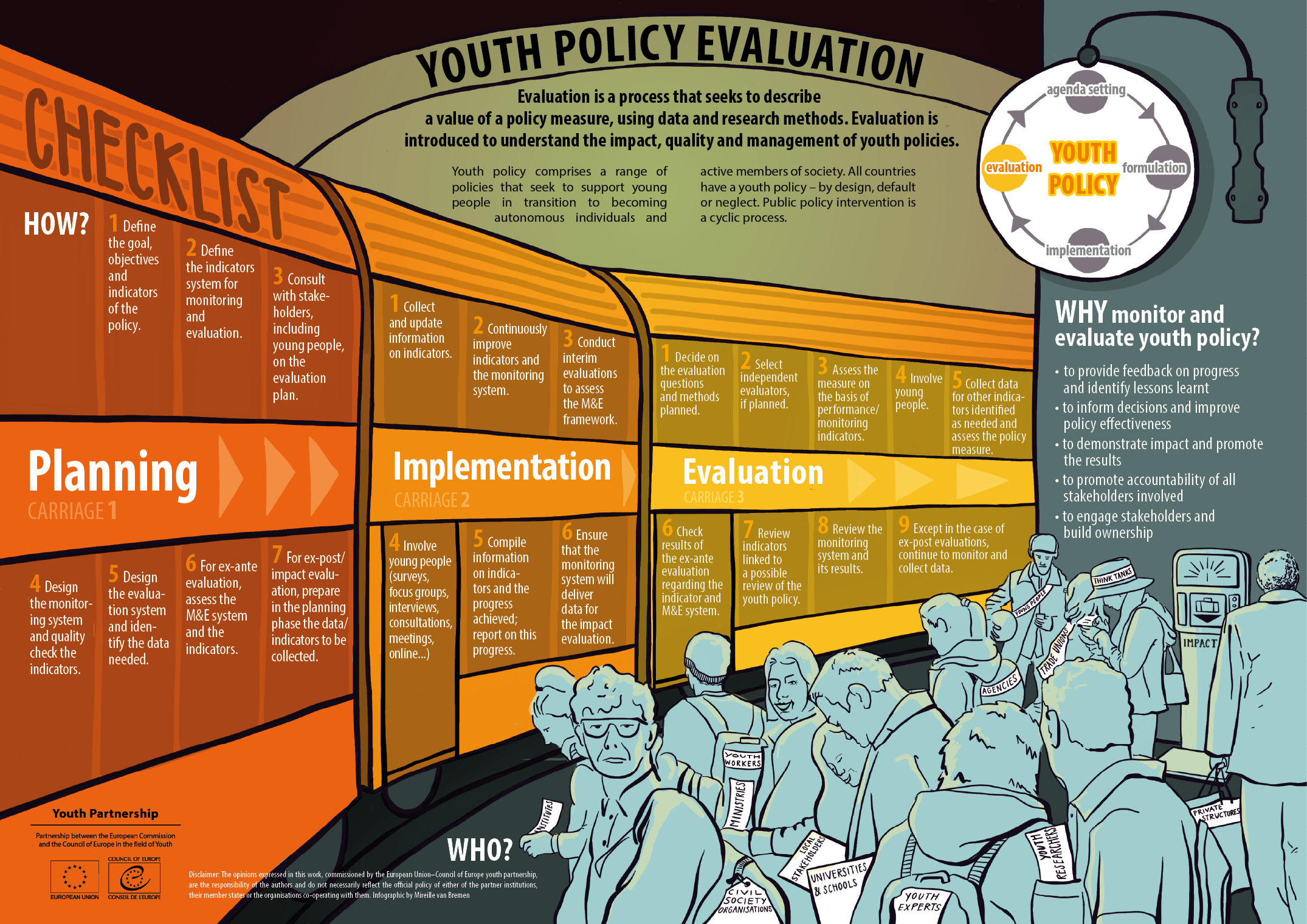 Study on social inclusion, digitalisation and young people.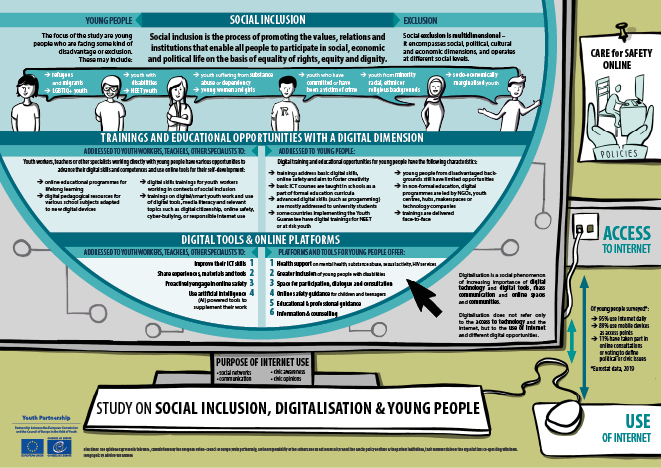 Doing business your way makes your business more succesful and easier – in 5 essential steps to a succesful business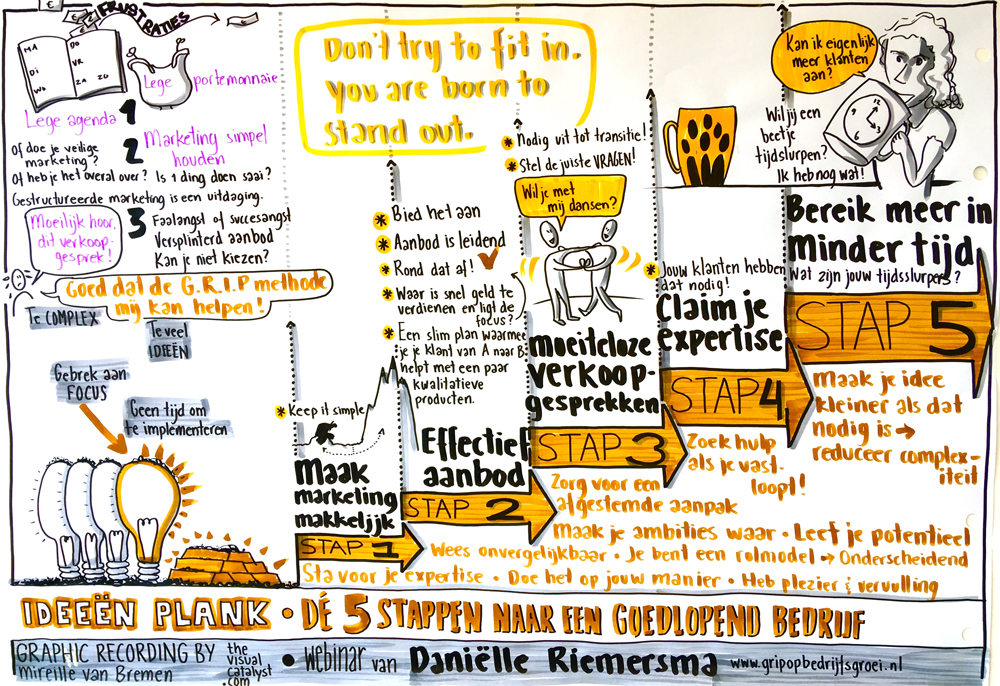 What Daniëlle Riemersma
says about her experience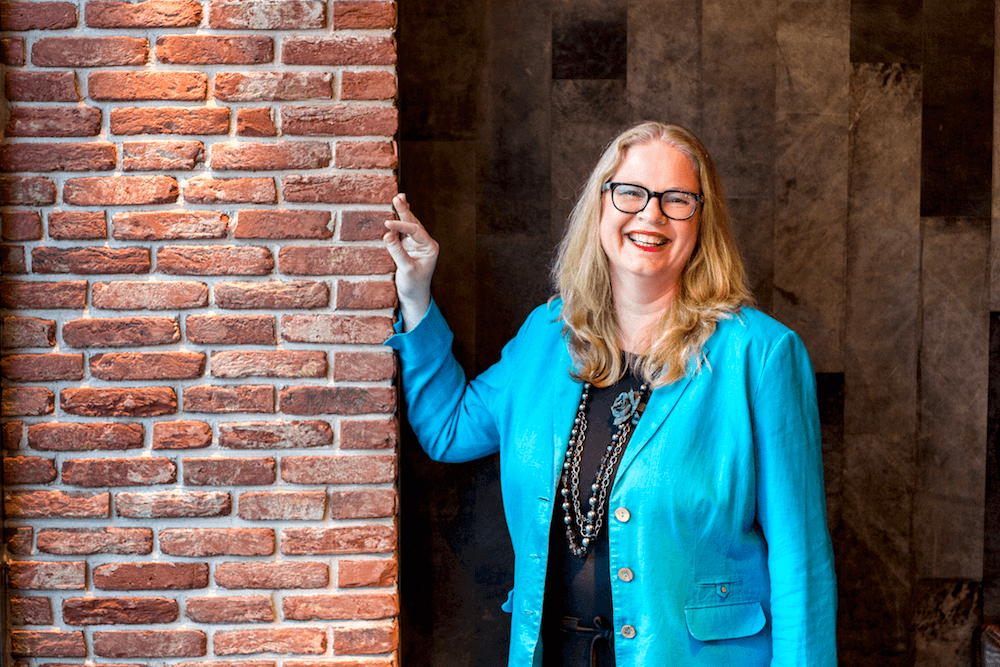 "Before I started using Mireille's graphic recording service, I had a hard time translating my offer into a visual image. I wasn't sure if I delivered enough results in my webinar and after seeing the images of Mireille, I felt in every fiber of me, that my webinar was super valuable. After that I used the images in my marketing, which made it much easier for me to receive sign ups for my webinar.
I recommend Mireille, because she makes a very professional visual report of the webinar. The content of the webinar is clear at a glance and the results are made visual. The material is also of a very high level and you can use directly in your marketing. Mireille is also a very nice personality to work with. Besides she also advises you how to apply the content created and comes with surprising approaches and possibilities.
I can definitely say this helped me to easier get more clients and that it is an important part of the development of my company's to make my materials visual as well. Now everything comes together and I can communicate much better and convince people of my message."
4 DAYS • 4x 1 HOUR SESSIONS
(100 x 200 cm)
Kick **s Business Coaching Challenge
'Take charge of your revenue'
What Veronique Prins
says about her experience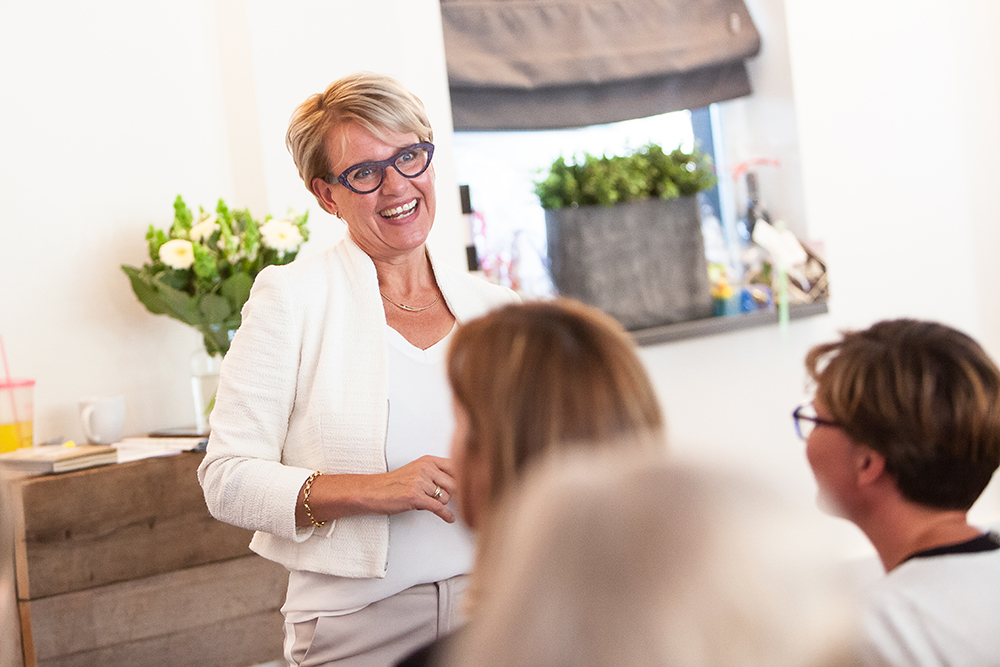 "I am known as a 'chatterbox'; I talk fast, I talk a lot, and am passionate about sharing as much knowledge as possible. Because it is 'lots' and 'fast', not everyone can keep up. I like visualising my examples too, but they remain mere words, and are never as powerful as images.
Therefore Mireille made a graphic recording of a 4-day summit that I organized. After every hour of training, Mireille published its visual representation.
This way, two things happened. Now participants could see in addition to hearing my words, suddenly some extra pennies dropped; often making them understand even better what the training had been about. Because Mireille made it visual, participants could not only understand the training better, they also remembered more.
It made an already powerful training even more valuable for my participants, during but also after our meeting."
2 DAYS • 4 RECORDINGS
(100 x 200 cm each)
Circular Change Conference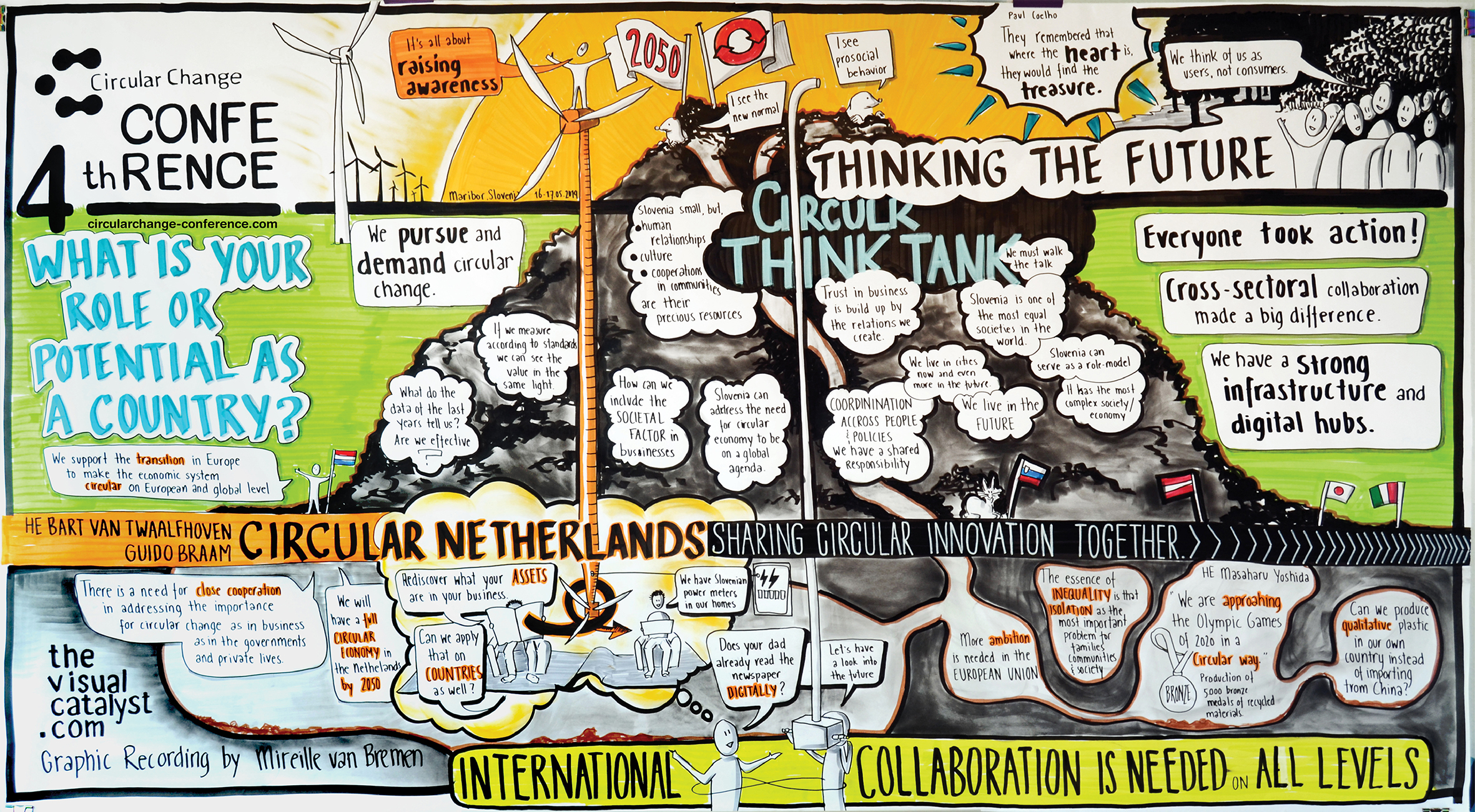 Ladeja Godina Košir
co-founder of Circular Change
& organizer of the
Circular Change Conference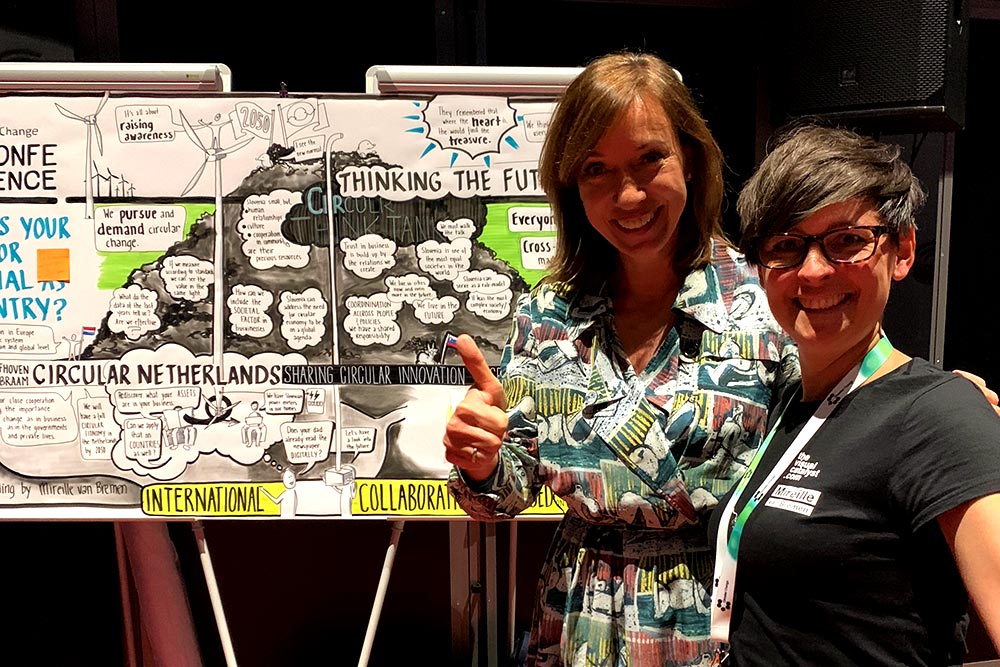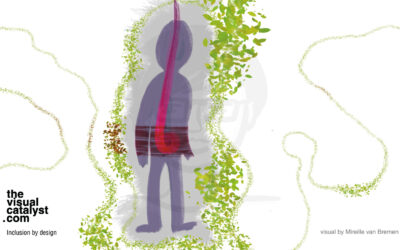 When we become aware of a need we long to be fulfilled, can we still speak of 'in absence of...(love / touch / acknowledgement / connection / companionship /...
34 free visuals
for your online presentation slides
34 ready to use *.png files with transparent background
Contact The Visual Catalyst
Privacy policy
Disclaimer
General Terms of Use
Cookie policy