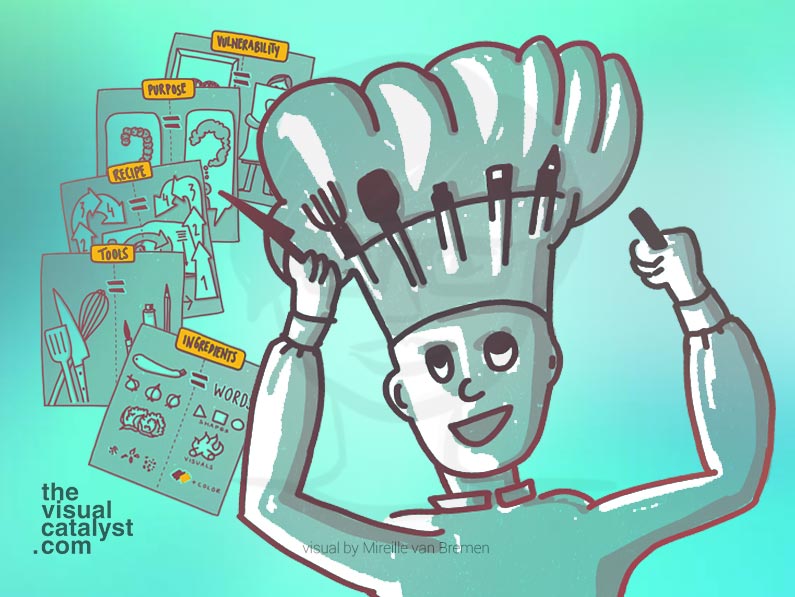 'Huh?'
Yes. It's possible to take visual notes like a cook. Their approach to cooking is an excellent metaphor to present to you 5 principles for taking – and sharing – visual notes with your coaching clients. 
Conversations with coaches and trainers showed me that taking notes isn't quite a big deal for them, but taking notes in a more visual way was. The level of vulnerability immediately increases because most people aren't used on expressing themselves visually. I really like to invite you in revisiting the moment you first thought 'I can not draw' or 'Others draw better' or 'My drawings aren't good enough'. Most likely it was because of something that was said to you by someone you valued or from whom you hoped to be encouraged rather than dismissed for your drawing skills. My assumption is that you've then decided not to express yourself visually anymore or you have kept your expressions to yourself. As if it didn't matter.
Being vulnerable in your visual expression offers an opportunity to show others they matter.
And so it matters you express yourself visually. It matters the world to me you express yourself visually because I believe we would understand each other and ourselves a lot better when we can express ourselves more fully and by verifying visually if we are on the same page. Because over 60% of the general population thinks visually, it totally makes sense we express ourselves visually too. That greater understanding would lead to building more trust in relationships and so eventually to more harmony and peace in your home, your community, at work and in the world. 
We would have more peaceful meals together.
So back to the cooking.
The 5 insights of a cook, translated into 5 principles for mastering visual note-taking:
INSIGHT 1 – A COOK KNOWS WHAT THE MEAL IS MADE OF
INGREDIENTS:
As many cuisines, cultures and people, as many meals can be prepared. The list of ingredients is lengthy and the combinations, plenty. A cook however, knows which ingredients to use to make the dish they intend to make. When you want to make visual notes, it's no different. You need to know out of which elements they are created. The list for visual notes is very short and on the contrary to a dish, always made of the same ingredients. Makes it already sound a lot more doable, right? What a relief! The ingredients for visual notes are the elements visual language is made of: words, shapes and visuals plus color. That's all.
INSIGHT 2 – A COOK KNOWS WHICH KITCHEN TOOLS TO USE
TOOLS:
Equipment is important, not only because with certain tools you get certain results, having the right equipment also eases up the work and helps you be efficient. For taking visual notes you need a notebook of any size, with white pages. No lines! You need also need markers or fine-liners in black, some colors and grey. Add up brush markers and a pencil with eraser. For variation you might want to have a selection of markers in different thicknesses.
INSIGHT 3 – A COOK HAS A RECIPE OR EXPERIENCE, CREATIVITY AND IMPROVISATION SKILLS

RECIPE:

A cook makes sure they know which steps to follow. Cooking is quite a linear process, leading to rather predictable results when those exact steps are followed. If not, messing up the order doesn't for example lead to having that crunchy on the outside, soft on the inside, yummy smelling bread. It takes the doing and reflecting on the process and result, to get better in baking that delicious bread. The process of visual note-taking itself is linear too. But because we don't know what the other person is going to say, we depend more on our creativity, improvisation skills and experience, to end up having notes that make sense. No matter the language you hear, your skillfulness with the linguistics define how much sense you can actually make out of what you hear. A sentence gets it's meaning (semantics) not through the individual words or elements (morphology), but because of the way the words are grouped (syntax) and structured (topology). I will save you a long epistle on linguistics, but I am pointing this out because visual language does not differ from other, verbal, languages in that sense. The more you practice your ability to follow and understand the linguistics of visual language, the better you can express yourself visually. Like a cook gets really good at baking that fabulous bread because of doing it over and over again.

INSIGHT 4 – A COOK HAS A RECIPE OR EXPERIENCE, CREATIVITY AND IMPROVISATION SKILLS

PURPOSE:

Composing the right menu, a cook must know the purpose of why serving food, other than the food being nutrition, in order to choose a suitable meal. A wedding party doesn't quite fulfill the same needs as a quick lunch break during working hours, does it? In the same way you need to know why you take notes. Do your notes serve the purpose of learning on a specific topic, or is it to enhance understanding about your coaching client or do you take notes because you want filter out specific information? Whatever it is, choose the purpose of your listening so you can serve yourself and others by noting the right content on your paper and eliminate what is not. That makes your listening a lot more efficient and effective too.
INSIGHT 5 – WITHOUT RISKING CRITICISMS AND JUDGEMENTS, A COOK CAN NEVER PUT SOMETHING NEW ON THE MENU

PURPOSE:

Not only in communication, but also trying something new or to stand out of the crowd in any area, takes vulnerability. I often hear from clients and participants in my visual facilitation trainings that they feel (too) vulnerable expressing themselves visually, especially in the presence of others. And let's look at it, vulnerability – 'the quality or state of being exposed to the possibility of being attacked, harmed or hurt, either physically or emotionally' – doesn't sound very appealing, does it? So if it is not attractive, why would you risk any of that? You would risk it because there is also another side of the coin: being vulnerable in your visual expression offers an opportunity to show others they matter. That's is one of the six core needs everyone person on the planet has. Why would you not want to contribute to the well being of someone else? A more important and useful question is, how to become more vulnerable in your practice? By letting the other person know your motivation, you help them open their heart for you. Most likely they will appreciate you for going outside your comfort zone and for your willingness to really hear and understand them.

INQUISITIVE QUESTIONS

Ask yourself these questions …
QUESTION 1 ⚡️ Are you combining the right elements to speak visually?
QUESTION 2 ⚡️ Do you have the right tools to create visual notes?
QUESTION 3 ⚡️ Do you take every situation as an opportunity to practice? 
QUESTION 4 ⚡️ Which purpose(s) do your notes serve?
QUESTION 5 ⚡️ Are you afraid to express yourself visually in the presence of others?
What did this post stir up in you? Do you have some strategies to show up vulnerable? Are you willing to share it in the comments?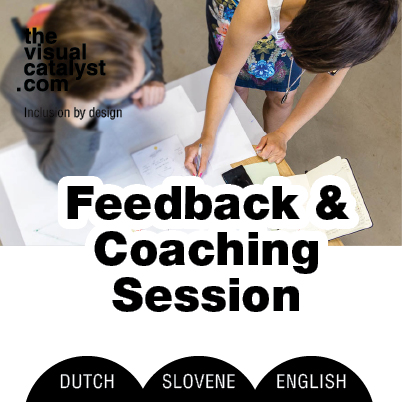 Receive feedback on your visual tools & get coached on your visual communication skills.

Gain a big amount of clarity and receive concrete, empowering tips to make modifications that increase your the impact of your communication and visual tools.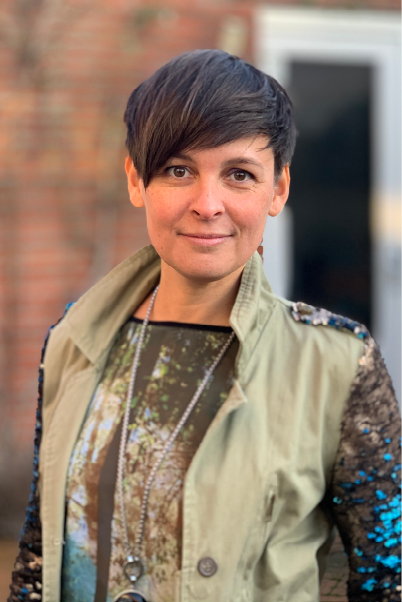 My name is MIREILLE VAN BREMEN

I believe that with empathy, clarity and transparency in our communication, we experience and reach more understanding, connection, inclusion, participation, leadership, creativity and trust in our relationships, communities and society.

My clients hire me to design infographics & visual summaries, illustrations and visual tools.
My participants join the online and live communication programs in my Online Training Platform
My programs help to increase impact by communicating both empathically and visually.