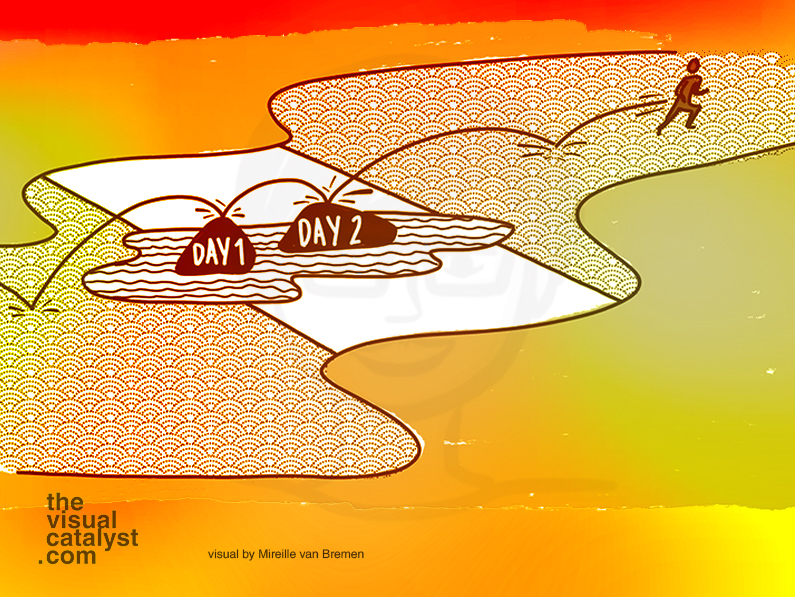 Isn't it wonderful to hear at the end of a training participants learned a lot, something new or perhaps only one thing, but so powerful it's just what they had been looking for? Your satisfaction and their is high. The energy is high and everyone has good hopes to make a shift in their lives.
Back home you reflect back on the training you offered and recall previous days you facilitated the same training. How actually are those folks doing? What do they still know? What difference did it make in their lives? All of a sudden you are not so sure anymore if they impact you envisioned is actually happening. 
Since we don't want to be assuming, but be sure we have impact, some, more or a lot, we need to actively be working towards ways to facilitate it. Preferably even have active strategies for feedback and measuring to find out. But let's keep that piece for another article.
The following 3 assumptions are lines I hear from trainers and I take them as an invitation to help shift these into more powerful and action oriented strategies that help increase the impact beyond the workshop room: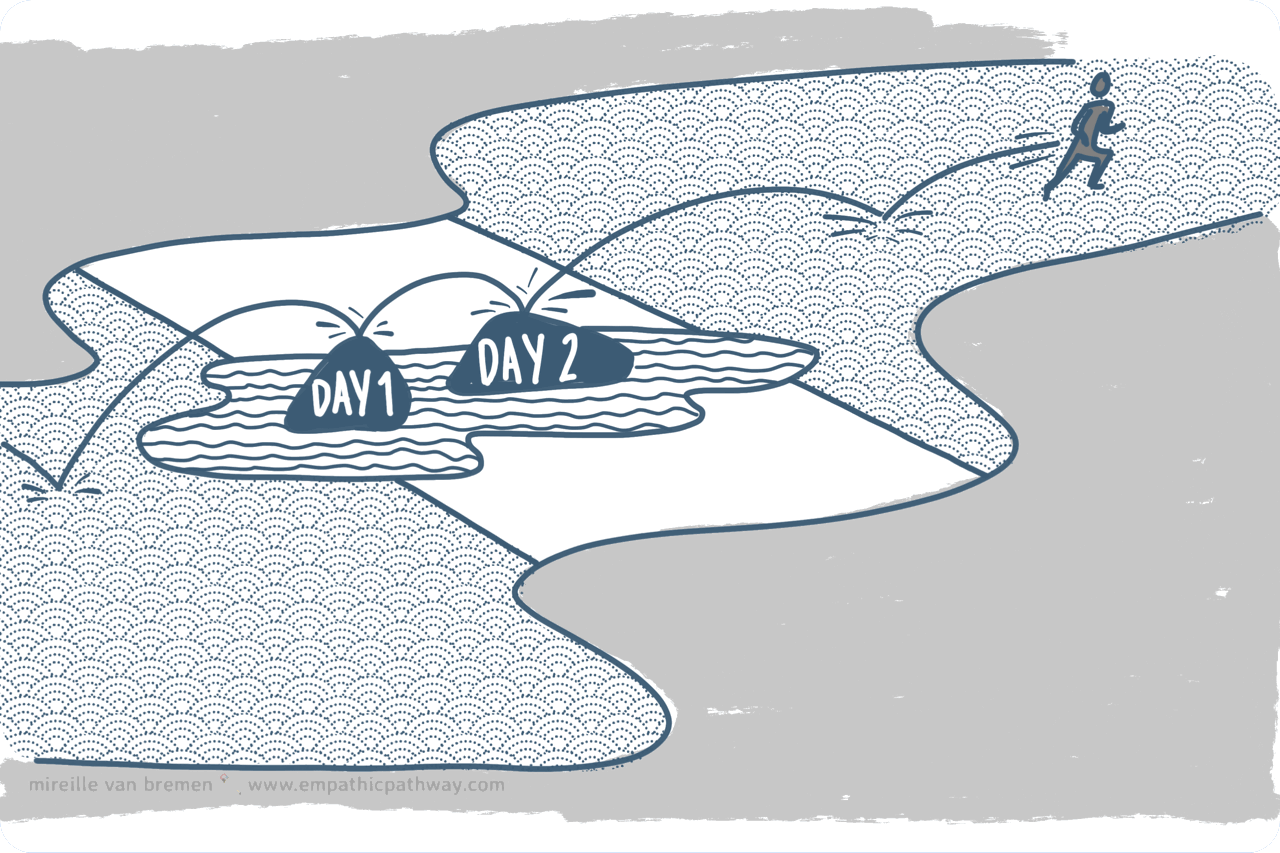 EXCUSE 1 – PARTICIPANTS GO ON WITH THEIR LIVES AND APPLY JUST SOME PARTS OF WHAT THEY LEARNED
TIP
Yes, people go on with their lives. But it's also true they, at least in most cases, voluntarily came to you to develop some skill that would help grow or resolve something in their life, relationship, work or something else. The fact that they showed up tell enough right. So what can we do as a trainer to make sure they don't only go home with knowledge but are also able to apply it. Otherwise they could have read a book or listened to a lecture. Practice during your training. Do role-plays or take time to have people develop strategies that they themselves see possible to integrate in their situation. Start growing the confidence already right away.
EXCUSE 2 – I CAN'T INFLUENCE ON HOW PARTICIPANTS APPLY WHAT THEY LEARNED BACK HOME OR AT WORK
TIP
What would it look like in your case when people would apply more of what they learned? What exactly would people be doing? Write a few things down. Now think of some (little) steps you can take that would close the gap. I bet you can find some strategies that are in your power or that you can turn into an invitation for your participants to accept and follow up on.

EXCUSE 3 – ONE OR TWO DAY TRAININGS ARE OFTEN TOO SHORT TO MAKE A REAL CHANGE

TIP
You won't hear me complain about guiding participants for a longer period of time. I certainly do enjoy working longer with people because it takes time to build new muscles and change habits. However, that doesn't mean it is not possible with short programs to make a shift. And it's my invitation to you to come up with ideas how you can reveal the shift people make during the time together. The value in it is, that sometimes participants are not aware of the shift. By taking time to harvest and dialogue about what participants already let go of or are now wiling to let go of, raises awareness for something present that was not yet in the perception of some. Clearing they way for the new to arrive and develop before people go home, helps the shift to unfold further.

MAIN INSIGHTS
Ask yourself these questions when you design your workshop:
INSIGHT 1 ⚡️ Which practice will help grow confidence during my training and ease up the integration process?
INSIGHT 2 ⚡️ Which invitations can I make to my participants to follow up on back home or at work?
INSIGHT 3 ⚡️ How can I help participants to remove their first blocks that they meet after the training?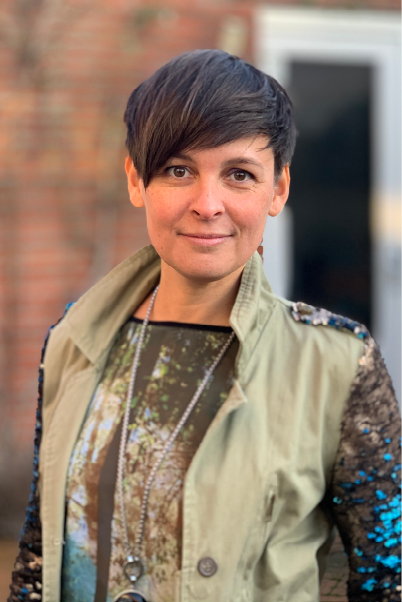 My name is MIREILLE VAN BREMEN

I believe that with empathy, clarity and transparency in our communication, we experience and reach more understanding, connection, inclusion, participation, leadership, creativity and trust in our relationships, communities and society.

My clients hire me to design infographics & visual summaries, illustrations and visual tools.
My participants join the online and live communication programs in my Online Training Platform
My programs help to increase impact by communicating both empathically and visually.