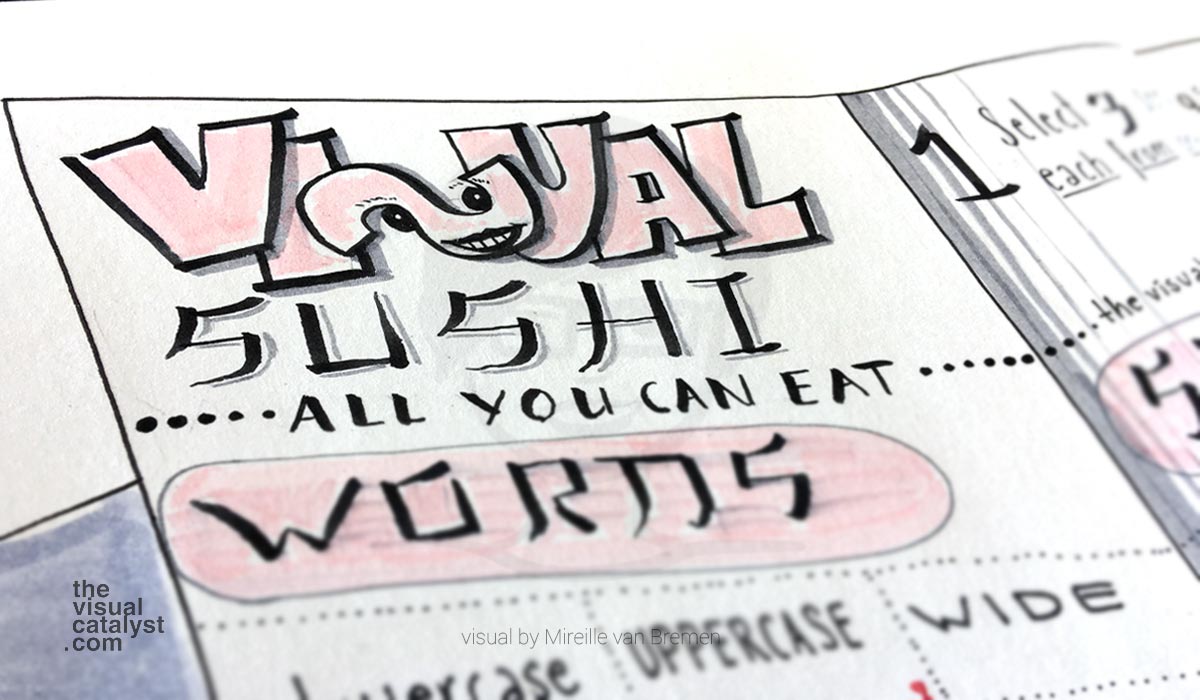 If you read my previous post on the pitfalls of why you stop taking visual notes after a few attempts and you thought 'Oh that sounds like me!', then read on.
In today's post I am offering you a playful strategy to help you get out of any of the pitfalls you fall into – perhaps again and again.
For the practice I like to invite you into, I thought of using the metaphor of an 'all you can eat' sushi restaurant concept. From the menu you can select multiple rounds of servings and each time, you focus on something new you wanted to taste.
The way you are going to practice your note-taking, is by selecting from three sections of the menu, each time you practice. There are only two 'rules'.
Develop your visual note-taking skills like dining in an 'all you can eat' sushi restaurant.

The 3 main components of visual language that help you focus while practicing your note-taking skills



RULE #1




You must select 3 servings, each from one section:

the 3 components of visual language.
See them as a required combination to leverage the power of visual language to make comprehensive meaning possible:
lowercase

capitals

narrow

wide



contour

dashed

dotted

lined
shadowed

outlined

coloured

italic
circle

rectangle

triangle
separators

listings

arrows



buildings

transport

objects
icons

symbols

visual metaphors

RULE #2
If you order more than 3 servings, only focus on enjoying three of them.
In a 'all you can eat' sushi restaurant, you order round after round. You make a selection and once your dishes are served, you take a look, smell, taste and eat your servings before ordering again.

I am not saying you can't select more than three servings, but to ensure you don't fall into any of the pitfalls, you may want to limit yourself by focusing for your development on only three. After all, I don't like for you to get overwhelmed and fall into any of these pitfalls.
Now each time you take visual notes, you can select a new set of elements to focus on. Or you continue to practice the same set until you are satisfied with how you use them. Enjoy!

MAIN INSIGHTS
1 >

 

Visual notes are made out of visual language

 

2 >

  Visual language consists of words, shapes & visuals

 

3 >

  Combining words, shapes & visuals increases the power of your notes


 4 >

  Focus on only 3 elements at a time when taking visual notes
What is most insightful for you?
Please share your reflection with me in the comments.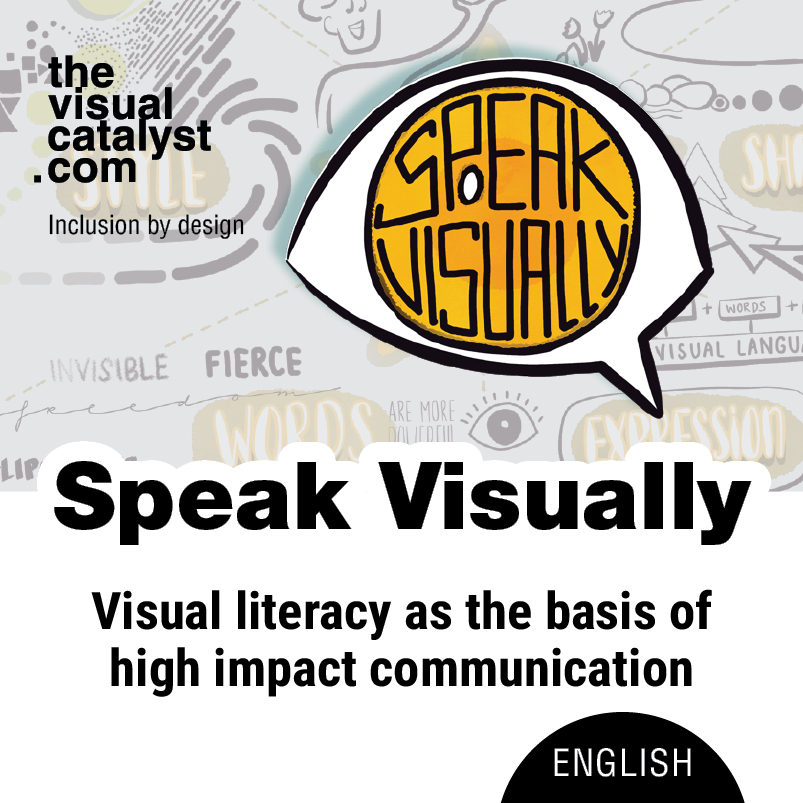 Increase the impact of your communication by becoming visually literate!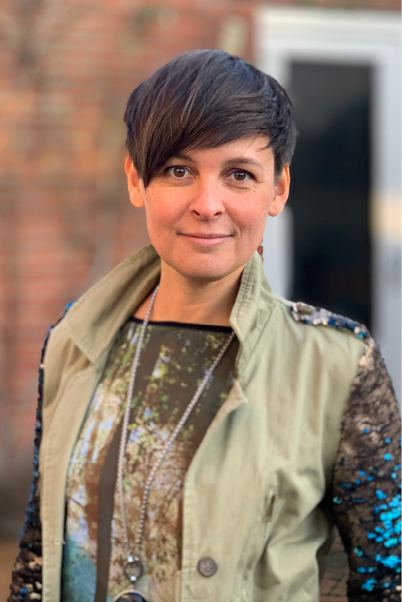 My name is Mireille van Bremen and I believe that with empathy, clarity and transparency, we experience more understanding, connection, inclusion, participation, leadership, creativity and trust in our relationships, communities and society.
My clients hire me to design infographics & visual summaries, and visual tools for training or workshop purposes. My participants join the online and live visual communication programs in my Online Training Platform. My programs enable people to express themselves visually and increase the impact of their communication.