Visual Facilitation Magic 
La facilitation graphique pour transmettre la CNV – Les bases
in English with simultaneous translation to French
Expand your visual facilitation skills

What happens now in your work …



You …
Have some visual facilitation skills but like to practice and expand your skills?
Don't know how to improve your flipchart?
Don't know how to re-use flipcharts so you draw them again and again?
Work with co-facilitators and like to unify the visual pieces?
Want your assistants to help you in the visual facilitation but they haven't got any skills?
You have a limited visual library?
What will you learn and achieve in this program?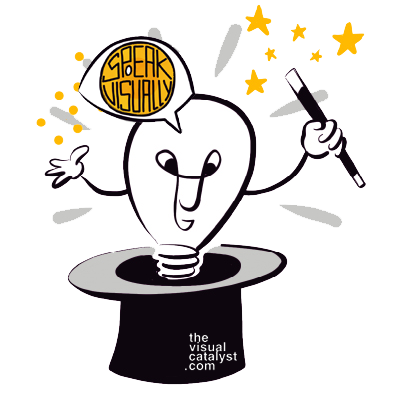 Co-create visual tools with fellow Nonviolent Communication practitioners
Increase your visual vocabulary and library
Increase your efficiency with duplication & re-use techniques
Improve your work by learning feedback skills
Be mindful of your resources and standardize what works with templates
This program is for you when …

Those who lead and teach with Nonviolent Communication and who already have done 2-4 days of visual facilitation training with Mireille van Bremen or with someone else.
If you haven't done any visual facilitation training yet, join the basic visual facilitation training 'Facilitate Your Training Visually' on August 31 & September 1 & 2.
HERE is more information.
On August 31 & September 1 & 2,
the basic visual facilitation training takes place.

HERE

is more information.


Join this 2-day live training
'Visual Facilitation Magic'
September 4 & 5, 2020 • Lyon, France
Also, you are invited to join the FREE practice day on September 3.
On this day you get to develop and practice with other Nonviolent Communication visual practitioners.
Mireille is present for 90 minutes for feedback and guidance.

Save
Save Save
Save
Save Save
Concertience
26 Rue du Sergent Michel Berthet

69009 Lyon, France
Cancellation and Refunds
Details can be found on the registration page.
What is the spoken language in this program?
The workshop is held in English and simultaniously translated to French.
Drawing... I have no talent. Is that a problem?
Perfect! Particularly if you do not know how to draw, join us. You will see and experience that you do not need any specific skill level and that no talent is needed to learn about visual language and facilitation.
My question is not listed. Can I contact you?
Contact The Visual Catalyst
Privacy policy
Disclaimer
General Terms of Use
Cookie policy