Can participants recall your (online) event in one image?

Visual communication provides value beyond the imagination and expectation of your participants.
You have valuable content to share in your conversation,
strategic meeting, mediation, training, seminar,
webinar, summit, event or conference, but how do you …
… make sure your audience knows about your event?
… make your marketing stand out from the rest?
… provide the essence with clarity?
… reach the visual learners (60%!) and keep them on board?
… make sure the learning sticks?
… reach your target group anyway?
Which of these gaps do you need to close?

VISIBILITY & NETWORK GROWTH
Your audience
doesn't grow as much as you wish
Your network is large but does not contain enough of the your actual target group
The enthusiasm and empowerment of the event last only for a couple of days
Your photo's and video's of the event are a nice memory but have no other value
MARKETING & (AFTER-) SALES
The marketing doesn't lead to the amount of sign ups you like to have
You don't get noticed because your media posts don't stand out among those of others
Your find your promotional materials boring and unattractive

Your media posts could be from anyone for they look similar to posts of others
The enthusiasm and empowerment of the event last only for a couple of days
Your photo's and video's of the event are a nice memory but have no other value
EFFECTIVE FACILITATION
& COMMUNICATION
During the event half of the people are busy doing other things
People lose track of what the (fast) speakers talk about
You receive complaints your sessions are too auditory
You risk loosing people because you easily get side tracked and talk about other topics
You lack constructive feedback about your facilitation and the flow of the content
All of this can change. And without hiring a whole team.
With support of only one person who has the
right skill set and a huge amount of expertise in
 1 •
visual communication
2 •
(online)
marketing & online business

3 •
training & facilitation

4 •
graphic recording

Let me

generate


authentic & creative


content for you
which helps you
reach results such as:
Let me

train you

in your
visual communication
& facilitation skills

which helps you
reach results such as:
make your brand visible & grow your network

make your marketing stand out

stimulate engagement & interaction

provide visual translation

increase momentum
increase understanding & inclusion

increase participation & autonomy

become visually skilled and resourceful

present profesionally

become a resourceful communicator & facilitator
When you hire me to create a graphic recording,

you instantly get many possibilities to
increase your IMPACT before, during and after

your online or live event.
Your Event in One Image with

Doing business your way makes your business more succesful and easier – in 5 essential steps to a succesful business
A complete overview
after the webinar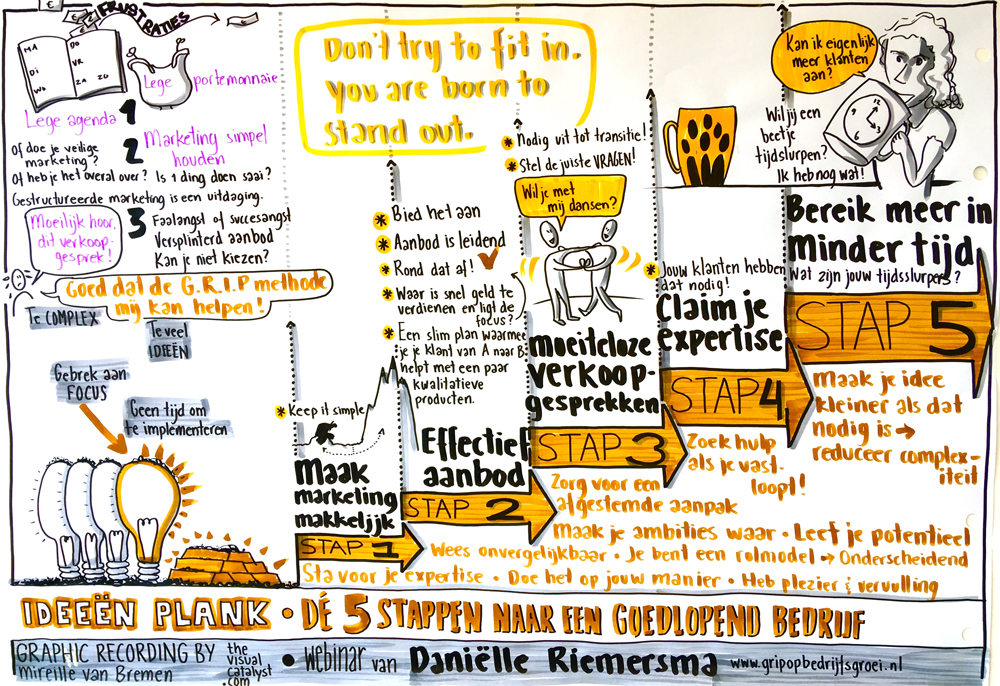 What Daniëlle Riemersma
says about her experience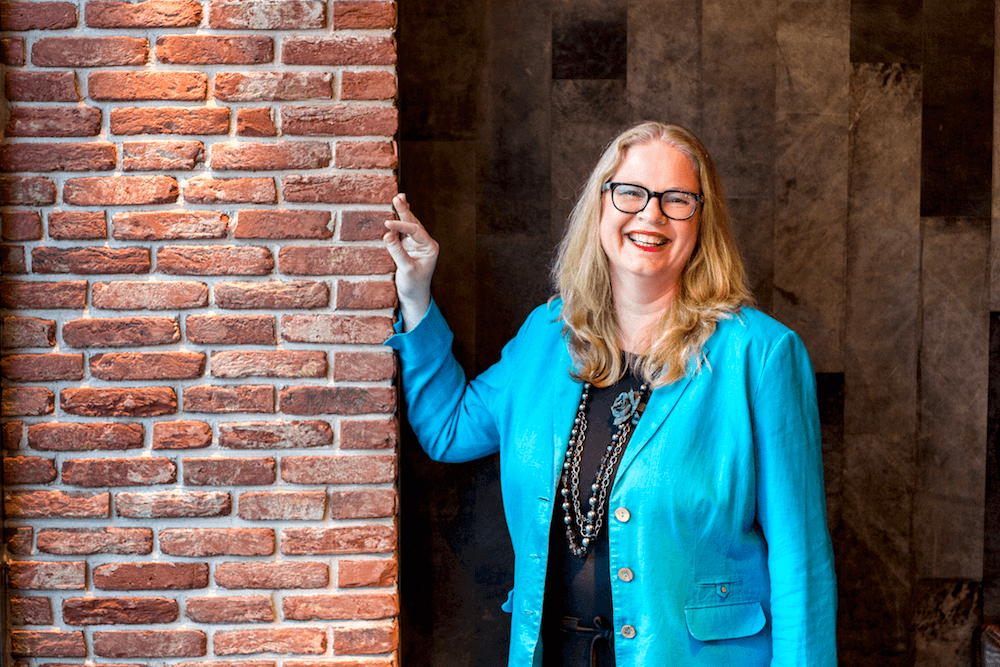 "Before I started using Mireille's graphic recording service, I had a hard time translating my offer into a visual image. I wasn't sure if I delivered enough results in my webinar and after seeing the images of Mireille, I felt in every fiber of me, that my webinar was super valuable. After that I used the images in my marketing, which made it much easier for me to receive sign ups for my webinar.
I recommend Mireille, because she makes a very professional visual report of the webinar. The content of the webinar is clear at a glance and the results are made visual. The material is also of a very high level and you can use directly in your marketing. Mireille is also a very nice personality to work with. Besides she also advises you how to apply the content created and comes with surprising approaches and possibilities.
I can definitely say this helped me to easier get more clients and that it is an important part of the development of my company's to make my materials visual as well. Now everything comes together and I can communicate much better and convince people of my message."
4 DAYS • 4x 1 HOUR SESSIONS
(100 x 200 cm)
Kick **s Business Coaching Challenge
'Take charge of your revenue'
A complete overview
after the summit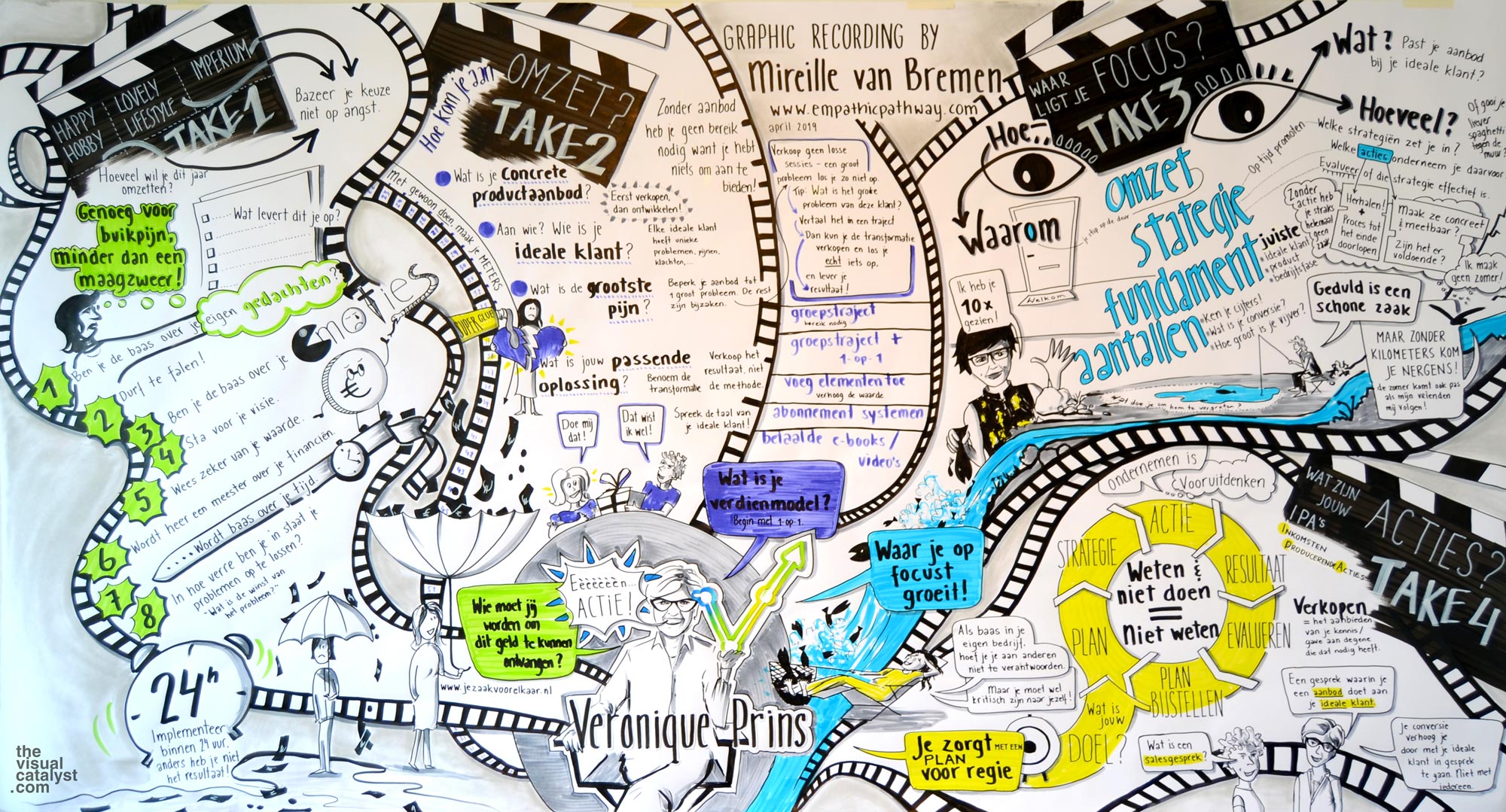 Making-off video
after the summit

What Veronique Prins
says about her experience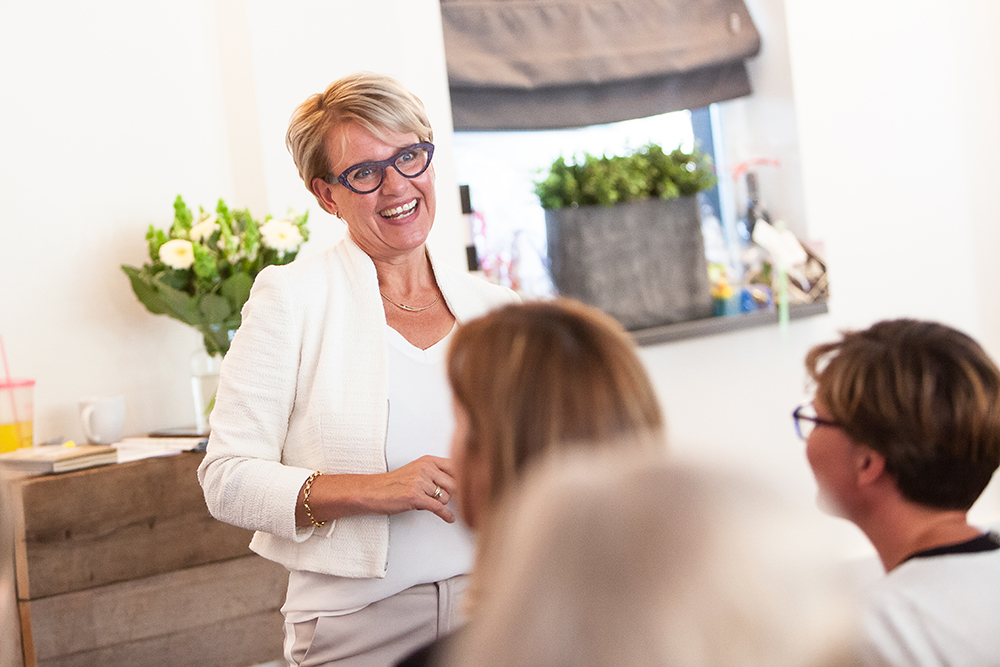 "I am known as a 'chatterbox'; I talk fast, I talk a lot, and am passionate about sharing as much knowledge as possible. Because it is 'lots' and 'fast', not everyone can keep up. I like visualising my examples too, but they remain mere words, and are never as powerful as images.
Therefore Mireille made a graphic recording of a 4-day summit that I organized. After every hour of training, Mireille published its visual representation.
This way, two things happened. Now participants could see in addition to hearing my words, suddenly some extra pennies dropped; often making them understand even better what the training had been about. Because Mireille made it visual, participants could not only understand the training better, they also remembered more.
It made an already powerful training even more valuable for my participants, during but also after our meeting."
2 DAYS • 4 RECORDINGS
(100 x 200 cm each)
Circular Change Conference
A complete overview
after the summit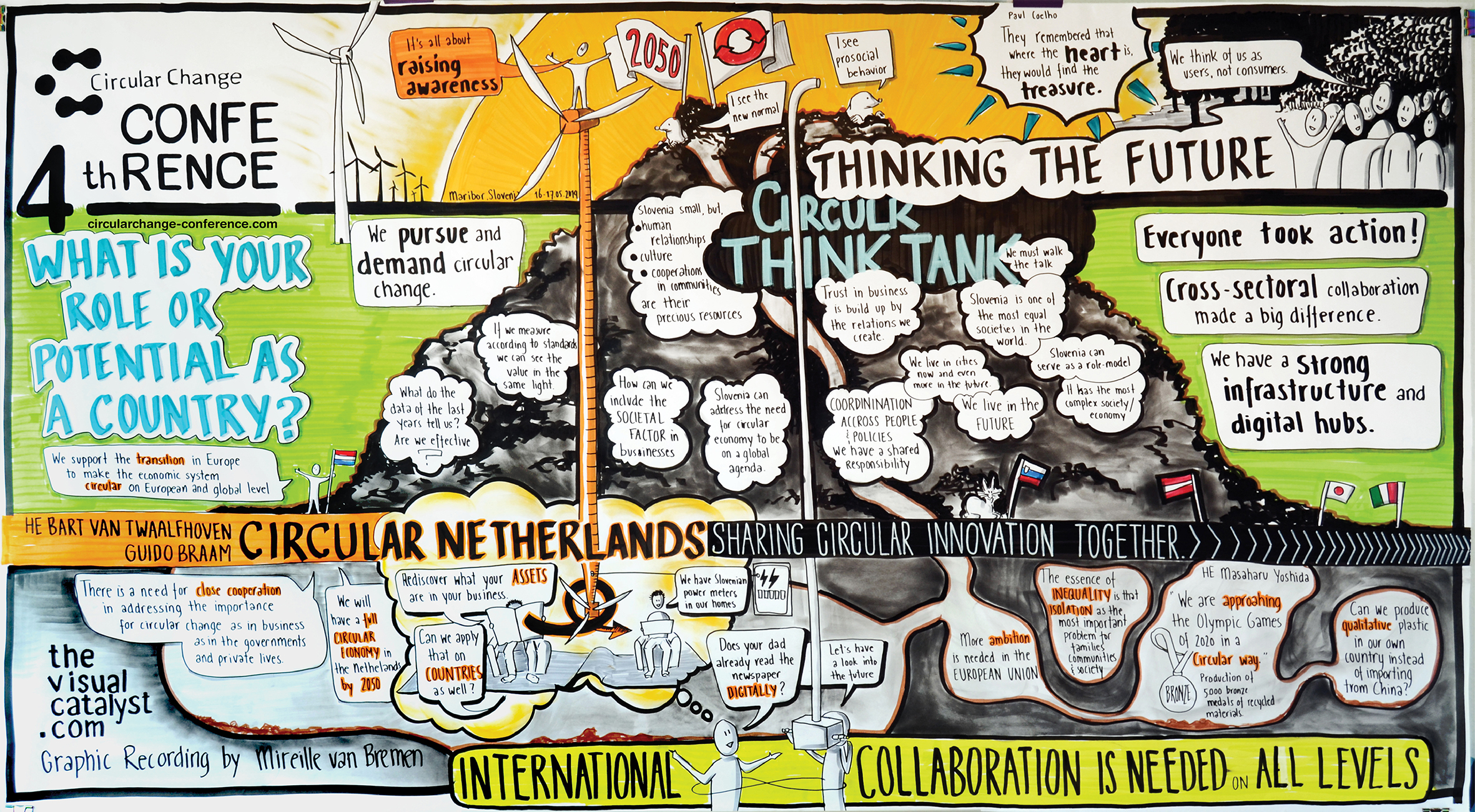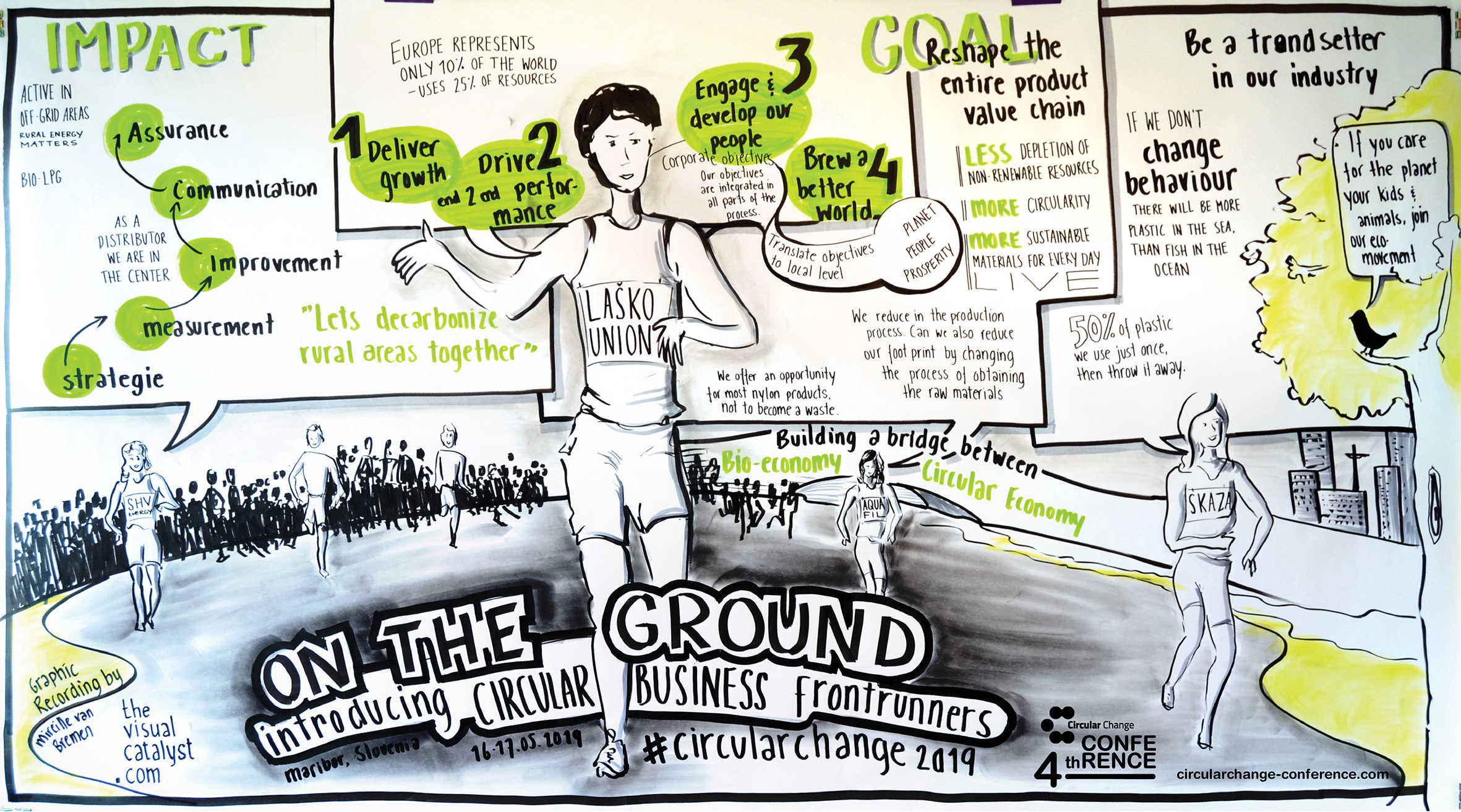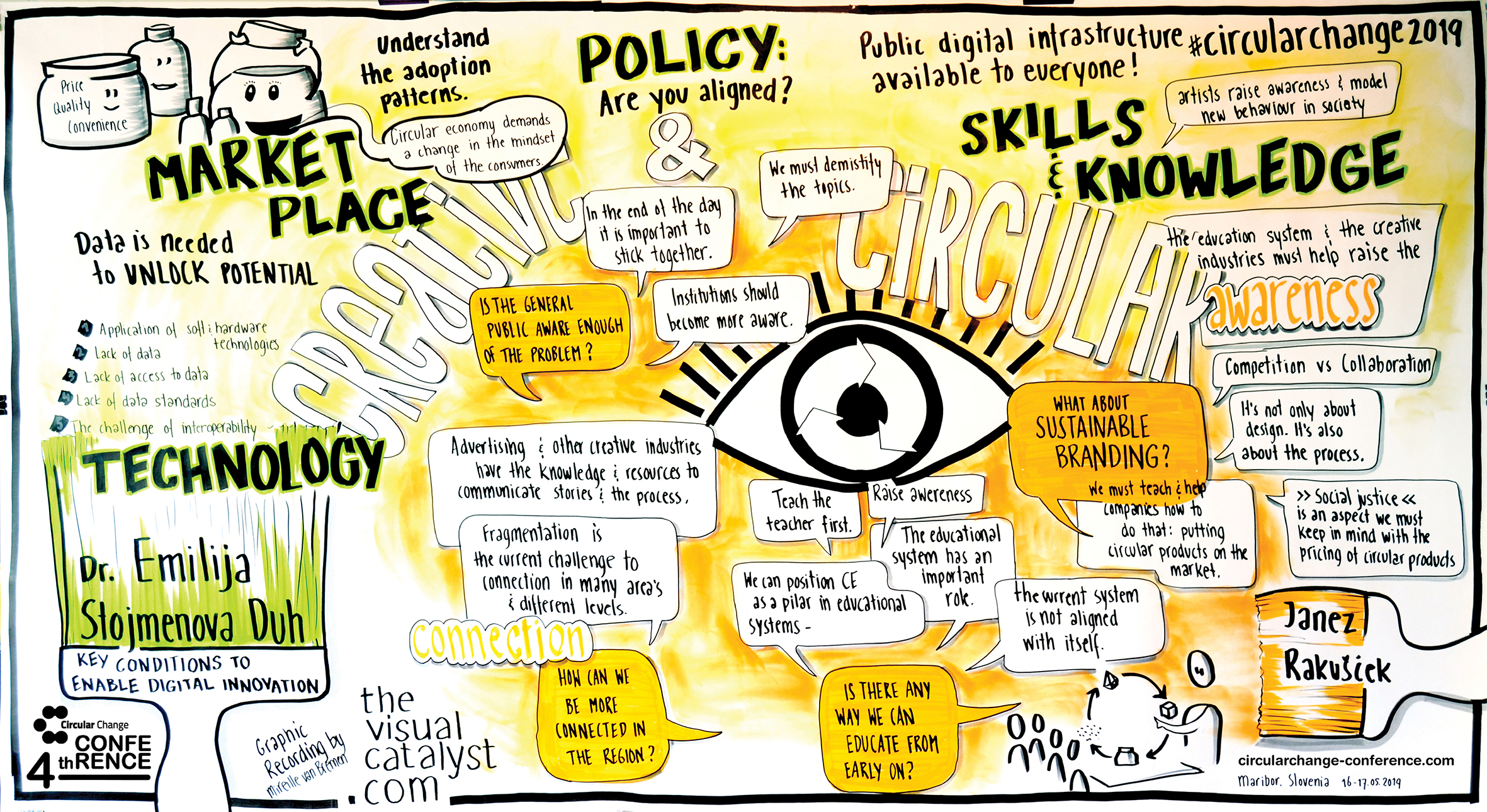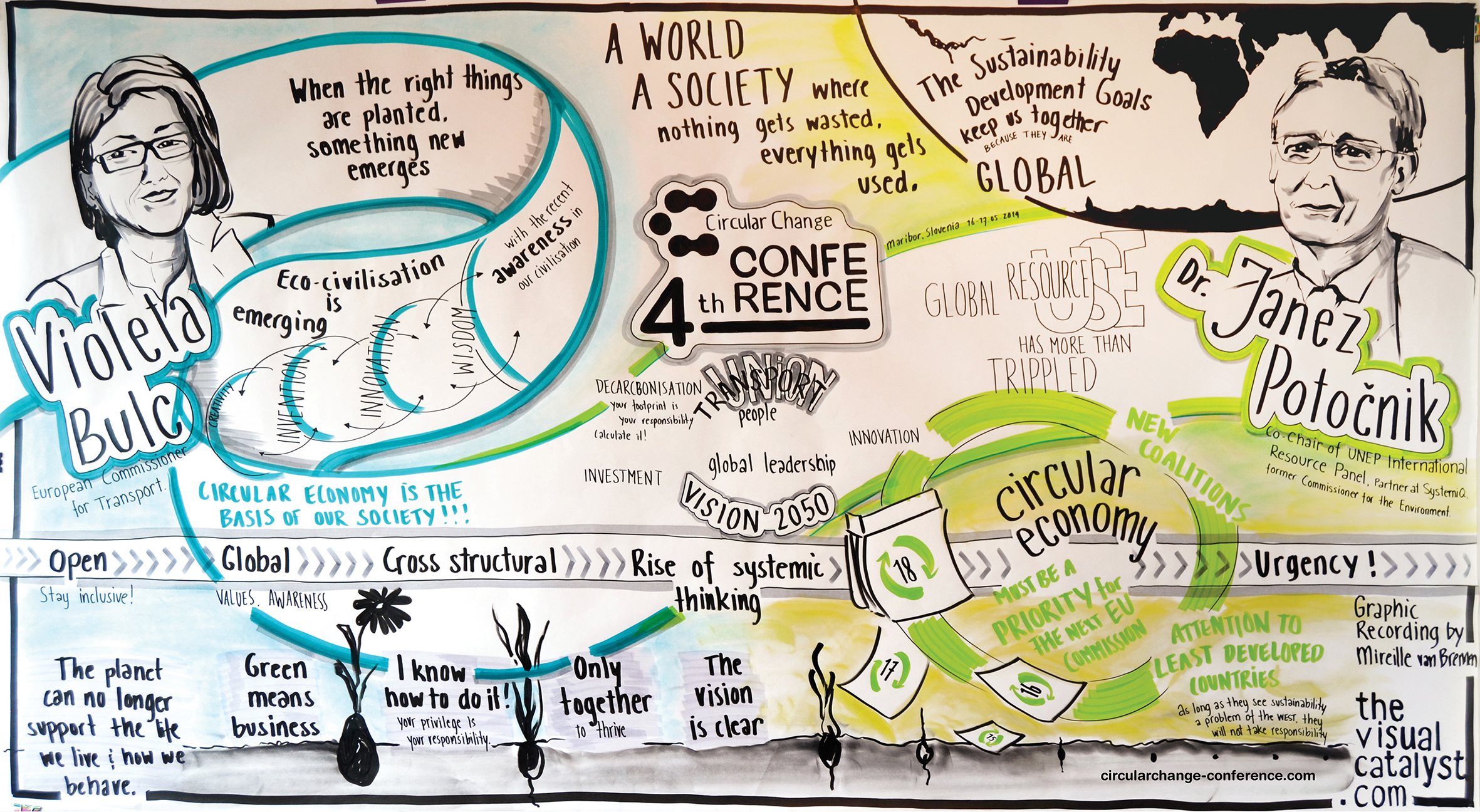 Ladeja Godina Košir
co-founder of Circular Change
& organizer of the
Circular Change Conference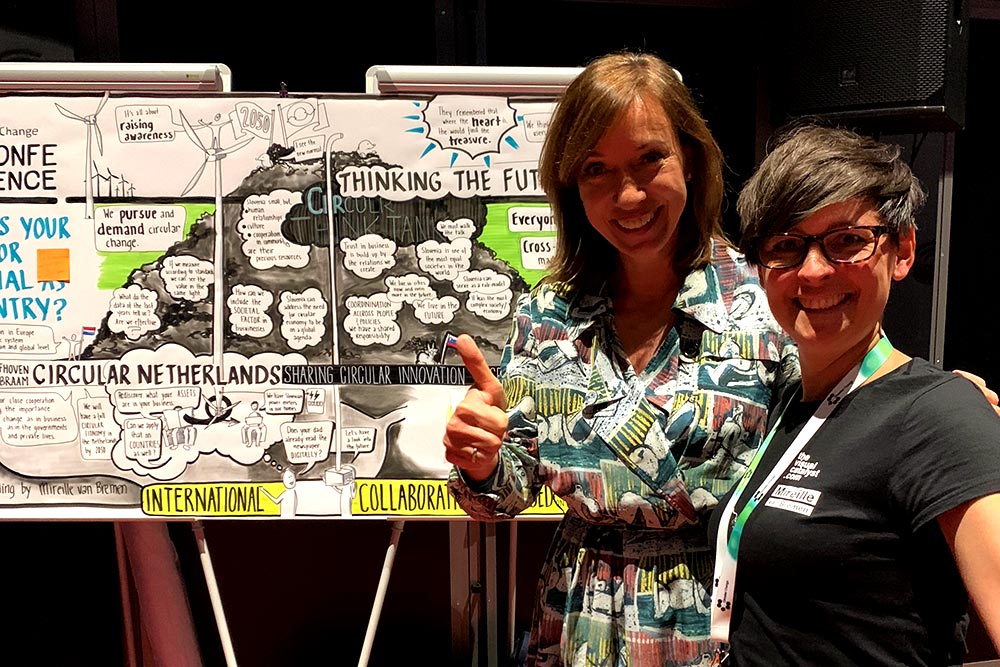 My name is Mireille van Bremen and I employ my
unique skill set, experience and expertise
to support leaders who work towards a vision
I personally stand behind.

I work online and live as a graphic recorder and graphic facilitator.
As a visual skills trainer & coach,
I facilitate live trainings
as well as
in my online Visual Skills Training academy.

Visual communication

Empathy

(Online) marketing

Graphic recording

Visual skills training

Training

Facilitation

Nonviolent Communication
Internationally

Live

Online

Dutch (native)

English

Slovene

German (with assistance)

Any other with simultanious translation
Do you build
INCLUSIVE
SOCIETIES?

Do you catalyse
(LEADERSHIP)
POTENTIAL?

Do you help
PREVENT
CONFLICT?

I am highly motivated to
co-create a world in which

leaders have awareness for systemic power
& (in)justice.
That's why I prioritize clients who impact these fields.
Are your
TOPICS on this list?
Leadership development

Self-development

Coaching

Communication

Navigating change
Human rights & Peace

Empathy

Conflict resolution

Mediation

Social & Restorative Justice
Potential development

Giftedness

Emotional Intelligence

High Sensitivity

Learning dis/abilities
(Online) Marketing

Design & Innovation

Online entrepreneurship

Circular economy

Sustainability
When you speak about these topics,
do you show and capture what truly matters?
Visually facilitating conversations, processes and conflict resolutions
opens unexpected pathways for catalysing potential, prevent conflict,
navigate change processes and stimulate inclusion.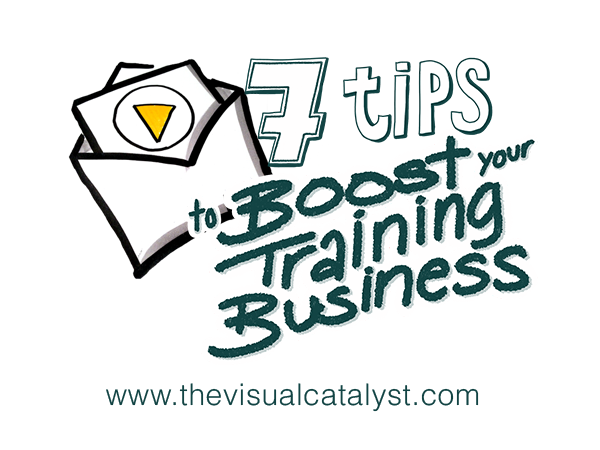 certified Nonviolent Communication trainer, coach, musician
"All through the process of working with Mireille on several projects I have been impressed and delighted by what she brought in terms of skills at the level of content, very high reliability, ease of working together, creativity and empathic presence."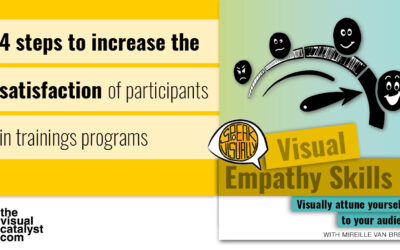 "Who is your training for?" I ask participants in module 3 of my trainings. Most of my participants offer training in the field of communication, empathy or self-development. Basically a large...