What if you develop your ability to think creatively & visually?
What if you also expand your visual skills and
network with other people from your field of work?
You would start to see and build connections others don't.
• visual catalyst
• visual practitioner
• visual facilitator
• visual skills trainer
• visual learner

•
trainer
• facilitator
• coach
• change agent
• leader
• graphic recorder
• sketchnote fan
• creative
• designer
• visual thinker

• youth worker
• teacher
• school

principle
• lecturer

… and your work depends on …
Generating ideas, brainstorming, thinking out of the box
and

making the invisible, visible.
… a time to

experience how your environment

inspires your

creative & visual thinking abilities



… a day in

the park or nature,

along the

river

and in

town,
… being together with people crazy about

design, illustration, drawing, sketchnotes, visual communication facilitation, graphic recording

and …
… having

fun

outside, leaning and playing.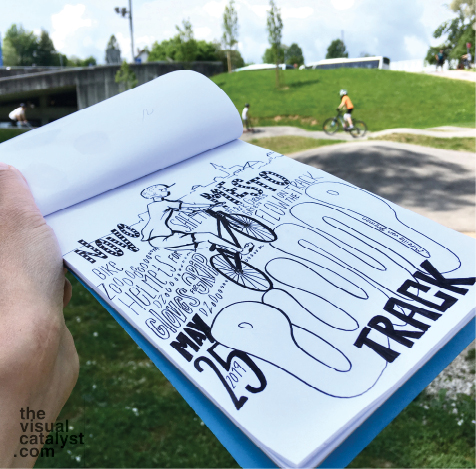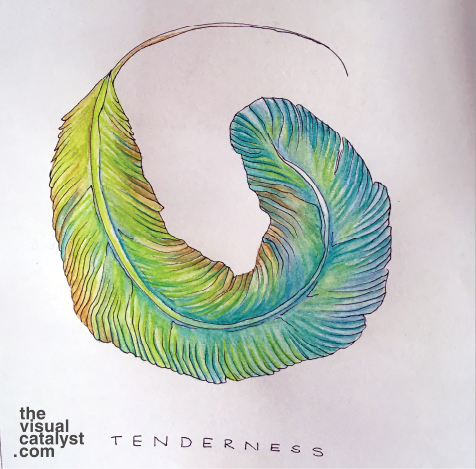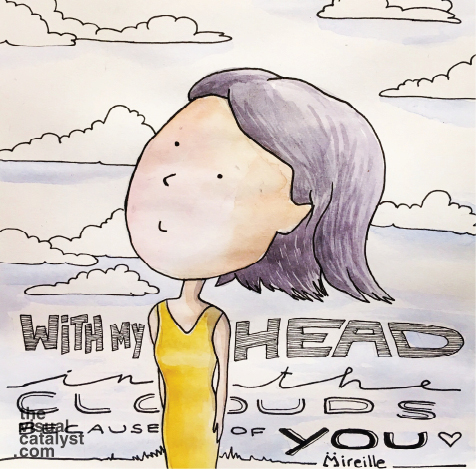 Become a better visual communicator!
Experiment, practice & develop your visual skills while you are having fun.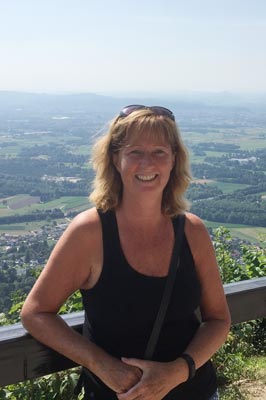 Founder & CEO, Fast Forward International
visual skills summer fest slovenia
"I decided to attend the Visual Skills Summer Fest Slovenia as I was already participating in a modular Visual Facilitation programme with Mireille and felt this would be good way to practice what I was learning. It was a very enjoyable, relaxing and creative day, collaborating with like-minded people and gaining new ideas, tools and techniques. I gained greater confidence in my skills, new approaches, new ways of thinking and more practical ideas for using this in our workshops and trainings."
What you get out of this day …
Experimenting, practic

ing and learning with other visual practitioners / creatives increases your resourcefulness in your work.

The practices we do boost your visual & creative thinking skills.

Practicing for a whole day and being offered many different practices, gives you ideas how to continue drawing on your own where ever you like.


Due to co-creation of visuals, you go home with a new visual vocabulary.

A relaxing day of have fun recharges your creative battery.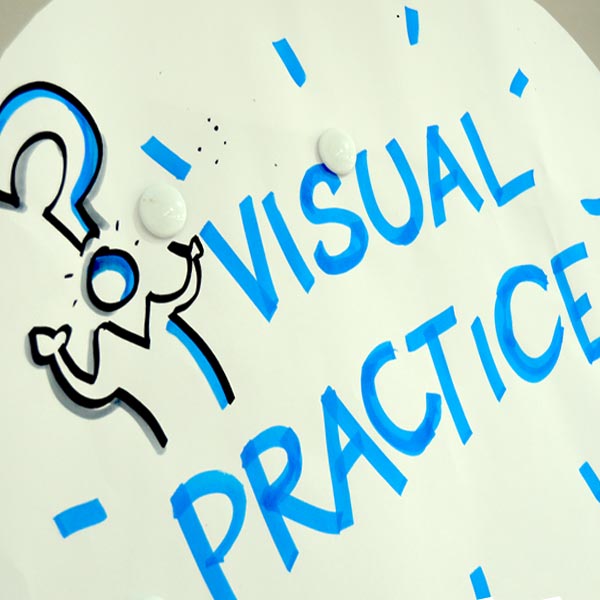 Saturday July 4, 2020 • 09:30-16:30

€59,-
free of VAT for individuals /

VAT 0% for VAT invoice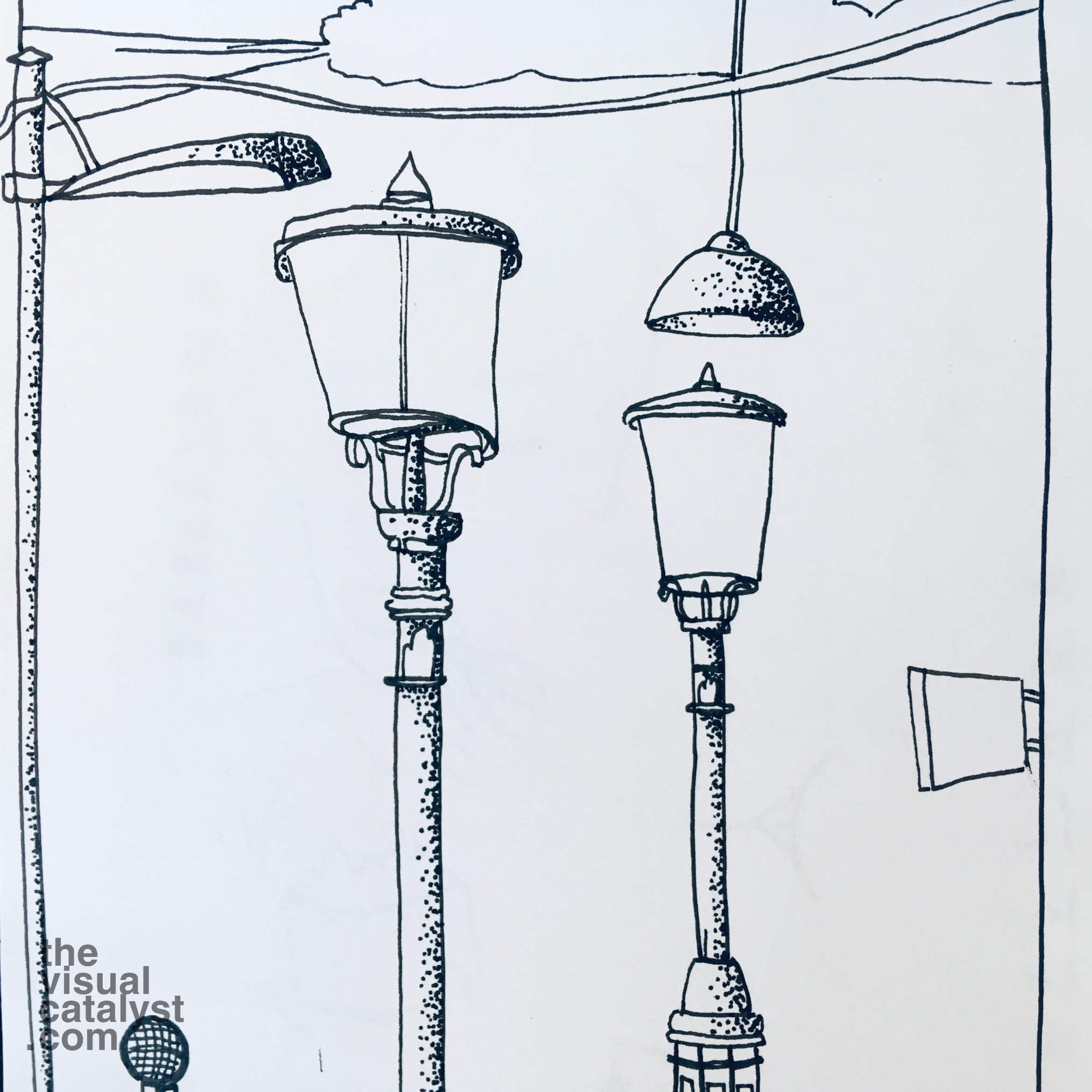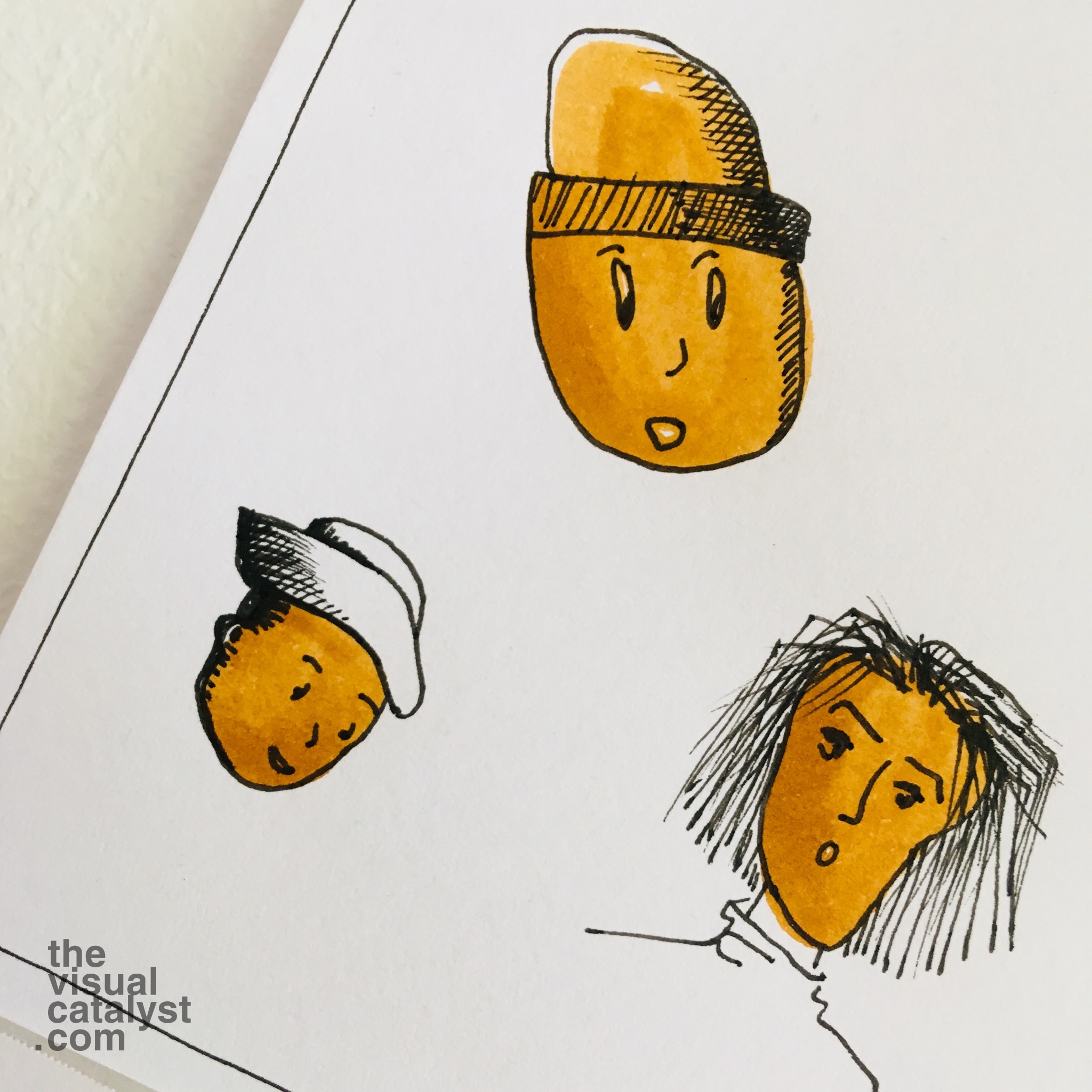 Your participation fee includes …
Guidance of a Mireille van Bremen,

a Dutch illustrator, graphic designer,
graphic recorder, visual facilitator & visual communication trainer & coach


Drawing practice tour

through town,

along the river and in the park

Sketchbook
What you bring by yourself …
Your own set of

markers, pencils, crayons, water color and favourite drawing tools.

Drink

– Water bottle, sun or rain protection, repellent and shoes you can walk on comfortably for 3-5 kilometers.



visual skills summer fest slovenia
"A day with Mireille will give you a new perspective on drawing with purpose, to make meaning, or to use on an application with a drawing. It's not about art or making it pretty but about creating something of value, discovering broader meaning or deeper connections between
simple & every day objects."
Saturday July 4, 2020 • 09:30-16:30

€59,-
free of VAT for individuals /

VAT 0% for VAT invoice
View the gallery of past Visual Skills Fests …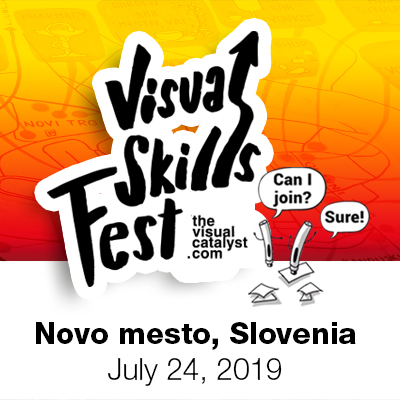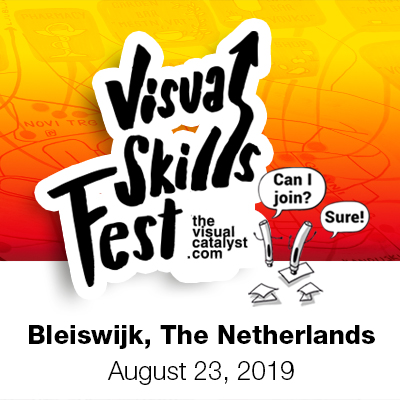 The Visual Skills Fest is initiated and lead by

Mireille van Bremen

,
a

Dutch visual catalyst

who lives in Slovenia since 2006.
The first Visual Skills Summer Fests took place in Slovenia and The Netherlands in 2019.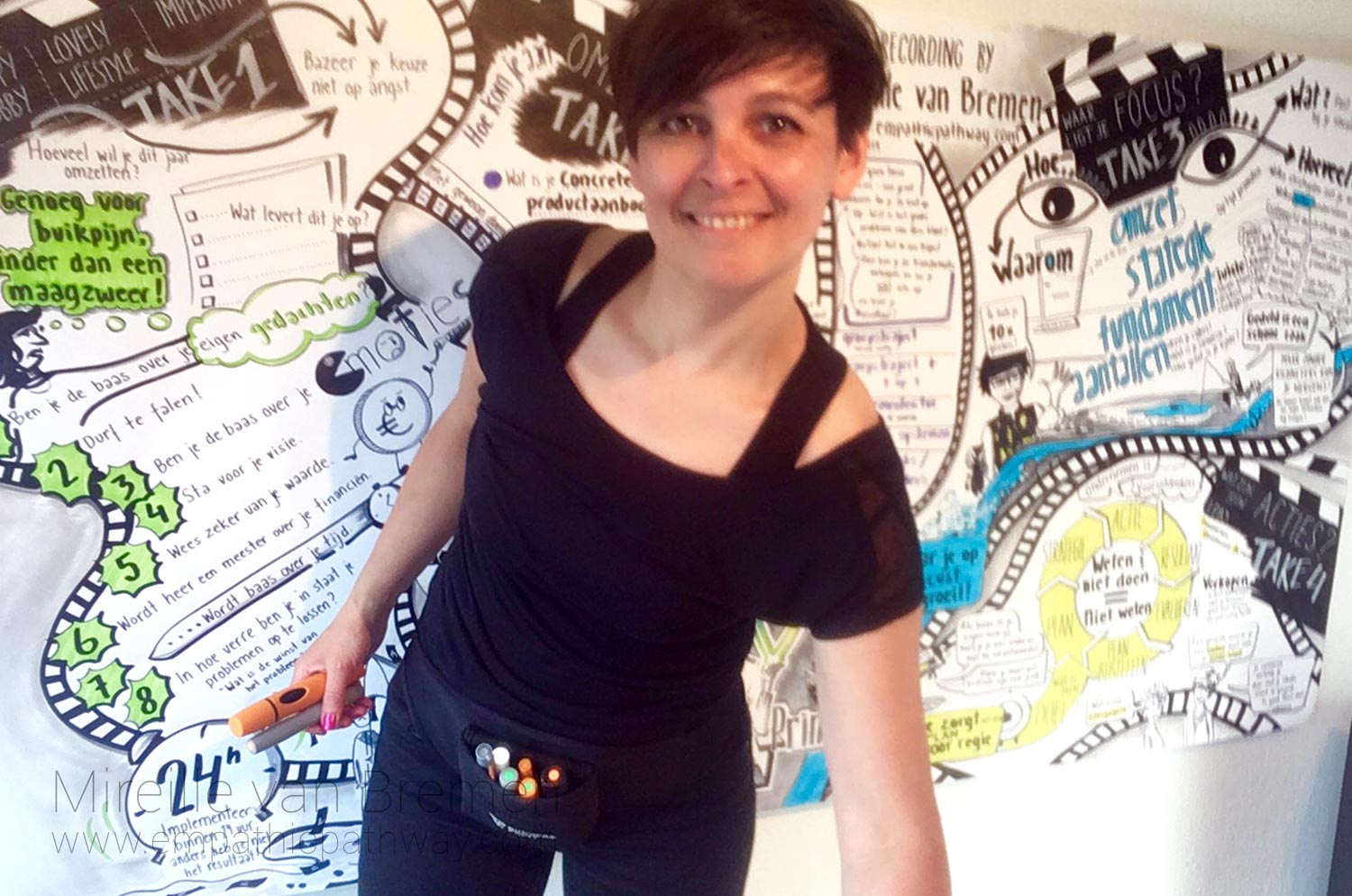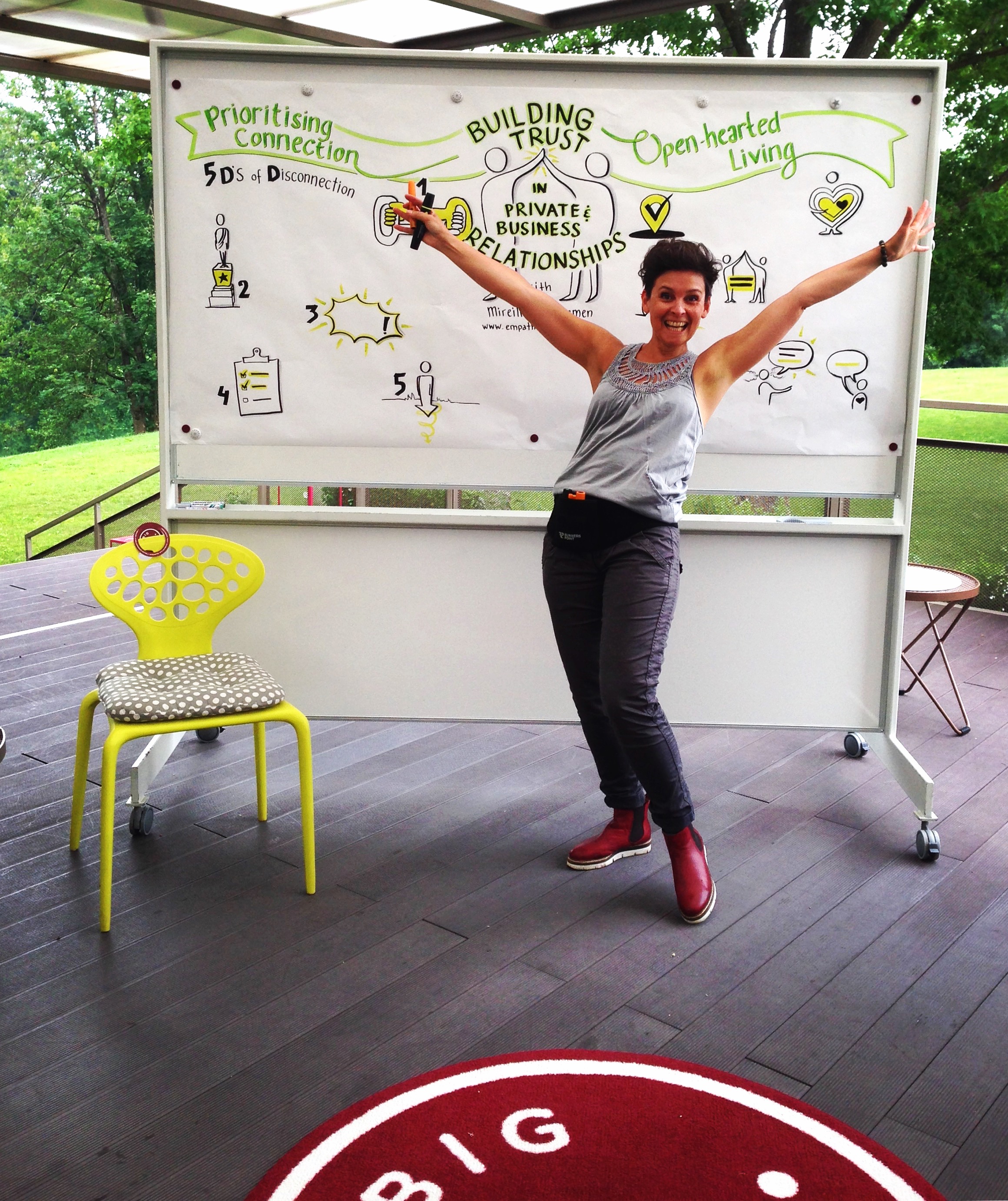 Everything I do a
s a graphic recorder, visual mediator, facilitator, visual communication trainer and coach,
stems from an intention to invigorate creativity and empathy in order to catalyse potential, prevent conflict, navigate change and stimulate inclusion.
After a career as a graphic designer, art director and design department leader of an advertising agency, I merged all my knowledge and experience
visual communication with my intensive training experience on Nonviolent Communication, an empathy based model by Marshall Rosenberg.

Over the past years I trained hundreds of trainers, facilitators, coaches, educators and leaders from all over the world in becoming resourceful in their communication and their approach to have the impact they envision.
The programs I design and offer live and in the Online Visual Skills Training Academy which I founded, help people to develop visual communication skills that lead to greater understanding, stimulate confidence, empathic leadership, connection, engagement, creativity and increase the impact of trainings, seminars, workshops, presentations, meetings or conferences.
Saturday July 4, 2020 • 09:30-16:30

Graphic Recording • CNVC Trainer: Shona Cameron • Feedback
Graphic Recording • Coach: Veronique Prins • Business Coaching
VIENNA +25, 2018 – World Conference on 'Human Rights'
ReSPA Annual Conference 2017 – 'Innovation in Public Administration'
€59,-
free of VAT for individuals /

VAT 0% for VAT invoice
Cancellation and Refunds
If I cancel the program, your investment will be returned in full.
If you cancel any time before the program starts, you can transfer your fund to the next possible date or any other of my programs. Your funds will be tracked as credits.
It is possible to change participant names free of charge until 24 hours before the training starts.
No refunds available if you cancel after booking, if you do not show up, or if you stop before the end of the training program.
What is the spoken language in this program?
The spoken language of this workshop is English , unless only Slovenians show up, then it is in Slovene.
Drawing... I have no talent. Is that a problem?
Perfect! Particularly if you do not know how to draw, join us. You will see and experience that you do not need any specific skill level and that no talent is needed to learn about visual language and facilitation.
My question is not listed. Can I contact you?
Contact The Visual Catalyst
Privacy policy
Disclaimer
General Terms of Use
Cookie policy