LeARN TO SAY MORE WITH LESS WORDS


SO EVERY individual- and group process proceeds efficiently.
Visual Coaching Skills & Tools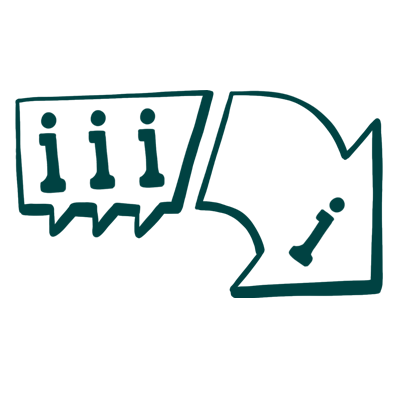 You facilitate conversations during training sessions, workshops and coaching sessions and you make unreadable notes that you yourself, let alone your client, barely understand later?
Do you feel so insecure about your notes that you don't want to give your notes to others?
When you coach participants after a training, do you have too little insight into the development they are going through and too little influence on how individual work continues?
Is it difficult sometimes to let participants work actively in small groups during a training and also guide multiple small groups at the same time?
You don't know how to make processes and instructions transparent for yourself and your clients?
Is that why you use more words than your customer can process in a short time?
And does it frustrate you that you can't communicate that image in your head efficiently?
Information and valuable insights remain accessible because your notes are understandable.


Your notes and explanation on the flipchart look professional and clear.

You finally know a language with which you can represent the image in your head on paper as well.
You can therefore say more with less words so that you are quickly understood.
You guide your client's coaching process more efficiently, even when you are not physically present.
You clearly communicate and facilitate your processes, so that you can take a break or prepare for your next session.

You and your clients are more self-reliant.

The experience of your service increases because you visually and tangibly support it.
The retention increases for your client because of visual support.
You can distinguish yourself from others because you use creative techniques that increase retention, focus and pleasure.
Your tracking skills increase as well as your concentration, focus and presence when you participate in a training, conference or seminar yourself.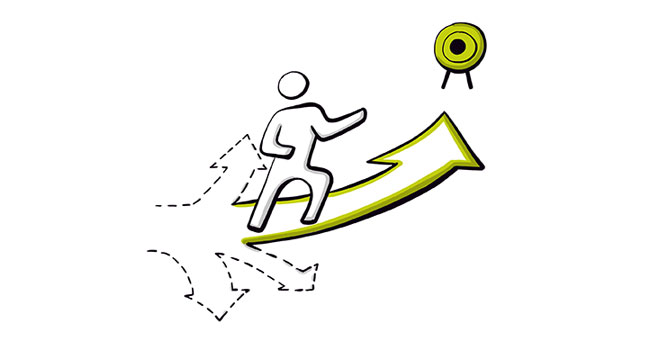 In my training

'Visual Coaching Skills & Tools'
you learn how you can express yourself, your message, your thoughts and your ideas visually AND how,
by means of visual facilitation,
to guide your client and have them work autonomously.

Save
What participants say about this training …
Kim Wever
Facilitator & Communication Trainer, The Netherlands
"The training was practical, informative – useful – fun and dynamic. A great start to start taking notes differently. I would recommend this course to all doodlers, game changers and people who love to push the boundaries of discussions and output from meetings, conferences, etc!"
Irene Bakker
Communication Consultant, The Netherlands
"Mireille facilitated two nice days with lots of space to practice and experience. Also with space to fill the days with flexibility!"
Milena
Neuro Linguistic Programming Trainer, Slovenia

"Mireille has inspired me in a one day training and showed many possibilities to use visual language. I will definitely will use this new knowledge when making presentations and also in my work. Thank you and for sure our path will cross again."
Have inceased the effectiveness and impact of your sessions.
Have increase your self-reliance and self-confidence as a (visual) facilitating trainer or coach.
Find it easier to facilitate and participation, connection and interaction increase.

Are better understood by your

(visual thinking) clients.

Notice your coachee is more motivated to continue working independently.
Offer closer guidance and visual support than others, for which your service experienced as more valuable.

Visually communicate what you can never express in words alone.
Stand behind your value even more firmly because your customers understand you better.
Can make notes, templates and other visual aids that make sense in your sessions.
Have you learned to listen in such a way, your visually note capture what is important to you or your client.
Have clear, legible, attractive and well-arranged notes.
Feel more confident about the visual aids and notes you give / send to your customer.
Know how to structure your notes – and have practiced creating visual notes.
And your clients remember better what you talked about or what they learned from you.
Have increased your visual skills and visual vocabulary enormously.
Are very inspired.
Experience improved tracking skills.
I want my participants to easily work autonomously
in small groups or individually,

that is why I like to learn how I can visually design my processes and assignments in such way,
it is possible for me to take a short break or guide a small group with my full attention,
while the other groups work on their own.
This training includes:
• 2 live training days

• 2 hours of online group coaching
1 month after the live training
• 1 hour of individual coaching on personal agreement
within 4 months
• professional markers & notebook
18 & 19 October 2019
Den Haag
20 & 21 November 2019
Ljubljana

active listening & filtering
of the information / content
you are looking forSave Save

creation of
visual note-taking
(sketchnotes)


creating visual templates
for individual 6 group work
for the purpose of reflection, evaluation, exploration, etc.


organize on paper
what you hear
Save Save

creation of visual vocabulary
and how to use it

differentiation in lettering
and improve readability

use of visual language
in practice


variation & structure
with visual elements
Save Save

play with markers & color
to make efficient choices
My name is

Mireille van Bremen and I work internationally as a visual catalyst.
Everything I do a
s a graphic recorder, visual mediator, facilitator, visual skills trainer and coach,
stems from an intention to invigorate creative power in order to navigate change, establish sustainability and build trustful relationships.
After a career as a design department leader I nowadays work internationally as a visual catalyst to increase the impact of presentations, workshops, strategic meetings and conferences by providing visual translation and by teaching others how to communicate and facilitate visually.
The training programs I design and offer as live as in the online Visual Skills Training academy I founded, help trainers, facilitators, coaches, educators and leaders from all over the world to become resourceful and self-reliant in their communication so they can facilitate impactful dialogues.
Yes, I want to develop my communication skills

and learn how I can enhance the value of my workshops in a creative way
through which the effectiveness and retention of my sessions increase.
This training includes:
• 2 live training days

• 2 hour of online group coaching
1 month after the live training
• 1 hours of individual coaching on personal agreement
within 4 months
• professional markers & notebook
18 & 19 October 2019
Den Haag
20 & 21 November 2019
Ljubljana
Cancellation and Refunds
If I cancel the program, your investment will be returned in full.
If you cancel any time before the program starts, you can transfer your fund to the next possible date or any other of my programs. Your funds will be tracked as credits.
It is possible to change participant names free of charge until 24 hours before the training starts.
No refunds available when you cancel, if you do not show up, or if you stop before the end of the training program.
What is the spoken language in this program?
The workshop is held either in Dutch, English or Slovene. Check the sign up page for details about your location.
Drawing... I have no talent. Is that a problem?
Perfect! Particularly if you do not know how to draw, join us. You will see and experience that you do not need any specific skill level and that no talent is needed to learn about visual language and facilitation.
My question is not listed. Can I contact you?
I want to offer my clients more value
that is why I like to learn how to better dose the content
and offer it as verbally as visually.
This training includes:
• 2 live training days

• 2 hours of online group coaching
1 month after the live training
• 1 hour of individual coaching on personal agreement
within 4 months
• professional markers & notebook 
18 & 19 October 2019
Den Haag
20 & 21 November 2019
Ljubljana